L'Austral Cruise Photos
From: L'Austral cruise review
Ship tour (7)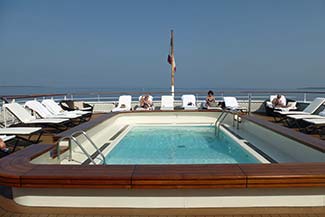 L'Austral's Pool is aft on Deck 6. This photo was taken at midmorning on a hot and, sunny day while cruising in the Mouth of Kotor, when most passengers were sleeping in, having a late breakfast, or enjoying the views of Europe's southermost fjord.
---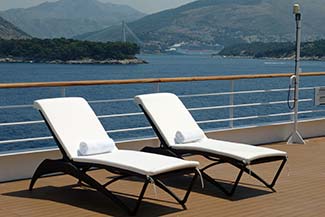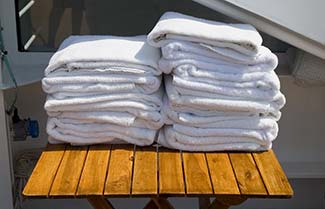 Towels are in plentiful supply aboard L'Austral. If you don't find a towel neatly rolled up on your deck chair, you can grab one from a nearby table.
---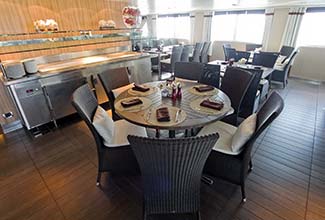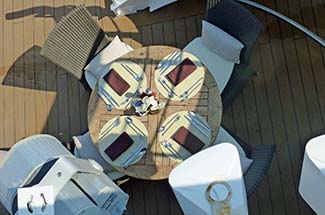 The Restaurant Le Rodrigues, L'Austral's buffet restaurant, is forward of the pool. Passengers can eat inside or compete for an outdoor table in good weather.
---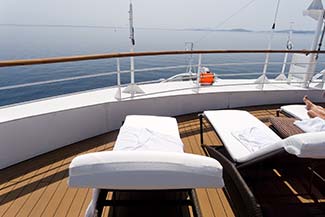 L'Austral has another sunbathing area forward on Deck 6. It's called the Panoramic Terrace, and it offers great views over the bow.

---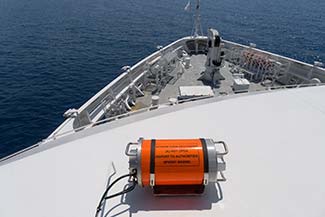 If movies like Titanic make you nervous, try not to think too hard about the voyage recorder next to the forward railing on Deck 6.
---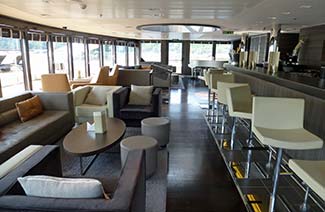 When the weather turns bad--or if you simply want to enjoy air conditioning--you can retreat to the Panoramic Lounge (sometimes called the Observatory Lounge) on Deck 6, just behind the open deck above the Bridge.
---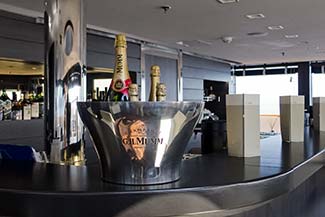 The Panoramic Lounge has an Observatory Bar, although it usually wasn't open until late afternoon during our cruise.

---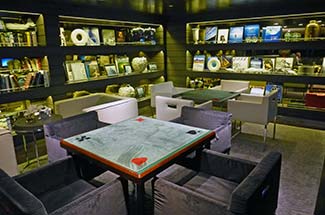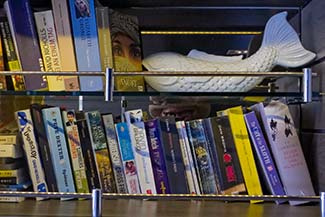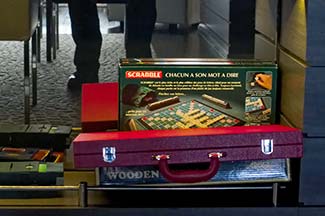 A Library section of the Panoramic Lounge has books in several languages, board games, and other diversions.
---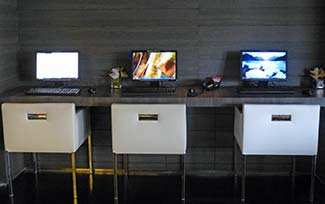 The Library also has a row of Internet terminals. (You can pay by the minute or purchase a bundle of 100, 240, or 1,000 minutes at Reception. L'Austral also has Wi-Fi access throughout the ship at the same rates.)
---
---
---
---
---