Silver Spirit Cruise Photos
From: Silver Spirit Cruise Review
At sea -- ship tour (6)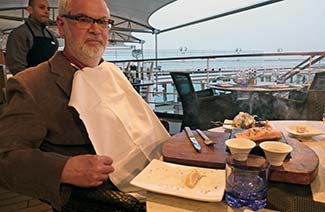 Deck 10 has a large terrace that overlooks the pool. At night (as we mentioned earlier), the terrace becomes The Grill, where you cook your own steaks, chops, fish, prawns, vegetables, etc. on sizzling slabs of lava rock that are brought to your table.
---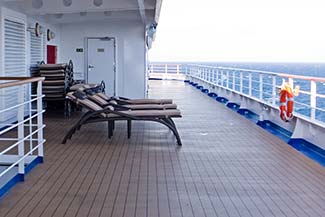 Silver Spirit also has a Jogging Track on Deck 10.
---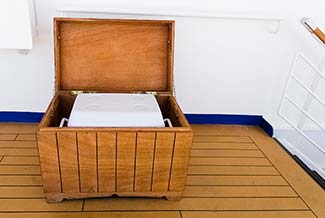 If running around the deck makes you thirsty, simply grab a bottle of chilled water from the cooler.
---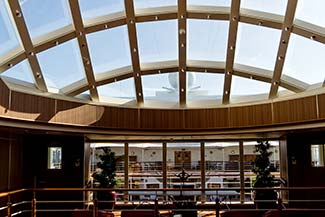 Another feature on Deck 10 is the glass skylight of the Atrium, which is located behind the pool.

---
---
---