Silver Spirit Cruise Photos
From: Silver Spirit Cruise Review
Port Mahon (7)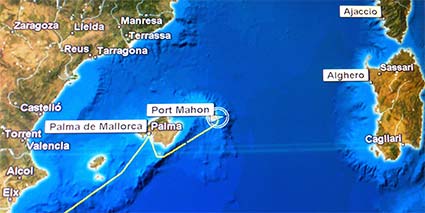 At 6 p.m., Silver Spirit was due to sail from Port Mahon for arrival at Alghero, Sardinia the next morning.
---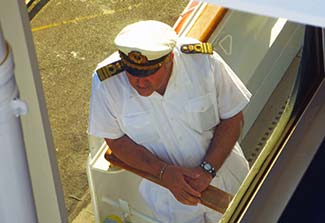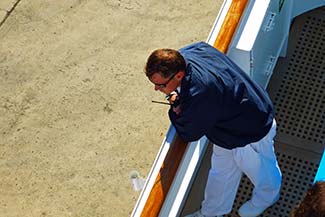 Captain Mino Pontillo and the local harbor pilot were on the bridge before the appointed hour.
---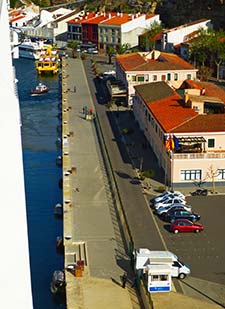 Soon, the lines were cast off and Silver Spirit was underway.

---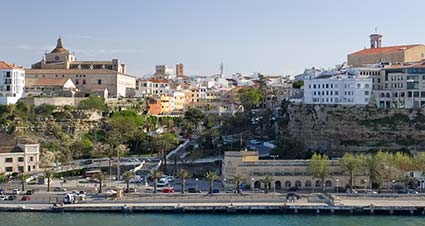 Silver Spirit's berth was now empty, clearing the way for an unobstructed view of Port Mahon. (In this photo, you can see the port headquarters next to the pier, with the town center high above the waterfront.)
---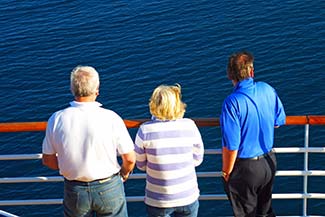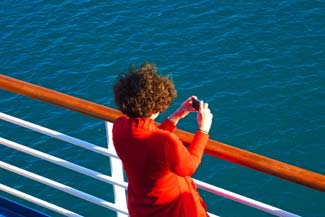 On such a warm and sunny day, few passengers could resist watching--and photographing--Silver Spirit's leisurely passage through the deepest natural harbor in Europe.
---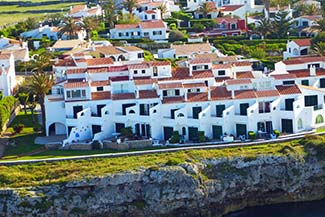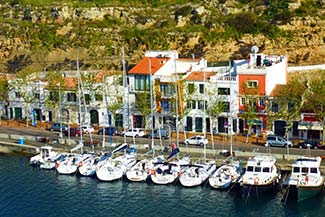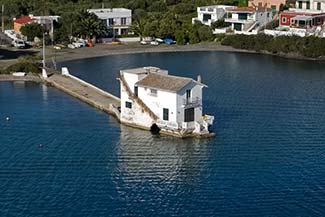 Along the route of several kilometers, Silver Spirit passed housing developments, boat marinas, and a curious-looking building on the end of a spit.
---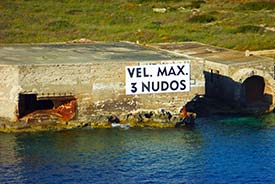 Some passengers may have wondered about the meaning of a sign on shore. (It meant "Maximum speed 3 knots.")
---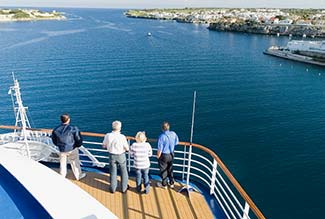 The water was still blue and nearly smooth as Silver Spirit approached the harbor mouth.
---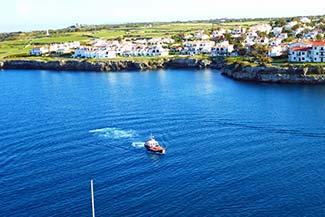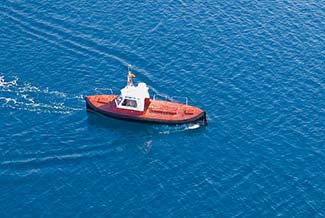 The pilot boat sped toward the ship, collected the piloto, and returned to port.
---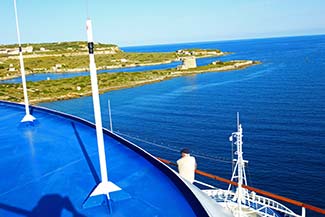 Alghero, Sardinia was just a little more than 13 hours away.
---
---
---
---
"Best of the Web"
- Forbes and The Washington Post

Click or tap photos for cruise reviews:
---
Also see:

Venice for Cruisers
Getting to or from your ship, Venice hotels for cruisers, the Marittima and San Basilio piers, and more.

Rome for Cruisers
Trains to and from the port, plus a 35-page Civitavecchia city and port guide.
---
From Durant and Cheryl Imboden:

About Our Sites

Privacy and Cookies
---
Advertisement: