Language Vacations in Europe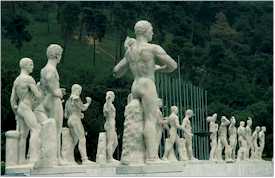 By Durant Imboden
When you travel abroad, do you make a point of carrying a phrase book and saying "Danke" for "thank you" or "s'il vous plait" for "please"? Have you ever taken an evening language class at your local high school or community college before setting out on a trip? Do you listen to Pimsleur or Berlitz language tapes before heading off to Continental Europe? If so, you may be a perfect candidate for a European language holiday.
A "language vacation" is just what the name would imply: a holiday where you learn to speak a foreign language on the spot. Typically, you spend part of your day in small classes taught by native speakers, then use your free time to practice what you've learned by interacting with local people. You get far more exposure to the language than you would at a class back home--and just as important, you feel involved with the local culture instead of being just another tourist with a phrase book.
Because the concept of language tourism isn't familiar to most English-speaking adults, I've prepared a FAQ ("Frequently Asked Questions") to help you decide whether an overseas language vacation is right for you:
Q. What are the entrance requirements?
None, except an interest in foreign languages and the money to pay for tuition, room, and board. Most language schools have classes for students at all levels, from beginners to advanced students who want to improve their vocabulary and conversational skills.
Note that we aren't discussing college summer programs or academic courses here--we're talking about private and non-profit schools that teach languages for self-improvement or professional purposes.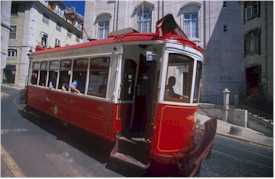 Q. Where are the schools located, and what are they like

?

You'll find language schools all over Europe, in all kinds of places--from major cities to university towns to seaside resorts. Language vacations have popular with Europeans for several decades, so it isn't unusual to find Germans studying Spanish in Malagá or Norwegians learning French in Bordeaux.

Schools vary in size and atmosphere. A few, like the Alliance Française in Paris, may have have hundreds of students, scores of teachers, and a wide selection of courses. Others are quite small and cater to only a few dozen students at a time.
Q. Will I receive academic credit for my studies?
Normally you'll receive a certificate from the school that shows what and when you studied. However, if you want credit toward a degree, you'll need to make arrangements ahead of time with the Study Abroad office of your college or university.
Q. I'm retired. Will I feel out of place among younger language students?
That depends entirely on you. I'm over 50, and I had no problem feeling comfortable with a class of mostly European students in their 20s at the LSA language school in Siena. (I was even invited on a dance-club crawl.)
Still, if you'd rather learn a language with older adults, you may prefer a school that offers special classes for "mature students" during busy times of the year. Language Studies Abroad or a similar language agency can match you to a school that has classes for older learners.
Q. Where do I live while I'm taking lessons?
The most useful living arrangement is a "homestay" with a local family or individual. In addition to providing room and board at a fairly modest price, a homestay makes it easy to practice your new language.
However, most schools can also help you find a rental apartment or hotel accommodations if you aren't interested in a homestay.
Q. Will I have time for tourist activities?
Yes. Typically, you'll attend classes for three or four hours a day and have the afternoon free for sightseeing. (If you sign up for an intensive course, you'll have less time than you would with a standard course, so balance your language goals and leisure needs when enrolling.)
Many schools offer excursions, either free or at cost, for students. For example, the LSA Italian school in Siena usually has several outings a week that range from visits to nearby towns (using public transportation) to guided museum tours. When excursions are led by instructors from your school, they offer a great way to hone your language skills while sightseeing.
Q. Can my children study a language, too?
Some schools offer simultaneous adult and junior sessions, which make possible to enjoy a "family language vacation." Other schools have special sessions for children and teens only.
For more information on language vacations, see my language agencies article and my firsthand account of Italian study in Siena.