Vennerbo - Sigtuna, Sweden
Page 4
Continued from page 3
More Vennerbo photos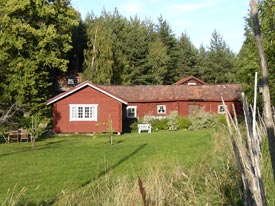 Vennerbo is a rural farmstead from the 1700s. It's located 3 km (about 2 miles) from Sigtuna and is a 15-minute drive from Stockholm's Arlanda Airport.
---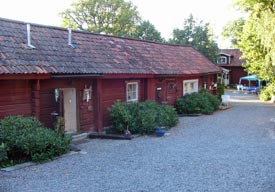 Several rooms are in this renovated farm building. An annex with WCs, showers, a kitchen with private refrigerators, and a washing machine is directly across the way.
---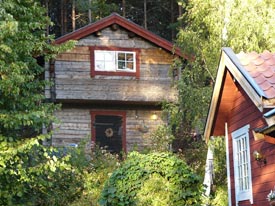 A timbered house on the hillside has a three-bed loft upstairs and a two-bed room on the ground floor.
Back to: Vennerbo - Introduction
---
---
---