Photos
From: Garmisch-Partenkirchen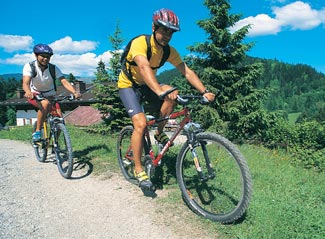 Sports and recreation
Cycling is a popular activity around Garmisch-Partenkirchen in summer and early fall. Be sure to read David Walsh's illustrated article on mountain biking in Germany, which includes tips for biking over the Alps to Austria and back.
---
---
---
"Best of the Web"
- Forbes and The Washington Post
---
Advertisement:
---

Need a hotel in Germany?
Booking.com offers guaranteed lowest available rates at more than 33,000 hotels, guesthouses, and hostels throughout Germany.

Search for hotels, or pick a city