Regensburg Photos
From: Regensburg, Germany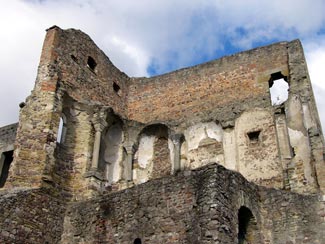 Burg Donaustauf
The castle was constructed for Bishop Tuto of Regensburg between 914 and 930 A.D on the site of Celtic fortifications dating back to approximately 500 B.C.
Burg Donaustauf was long prized (and repeatedly attacked) because of its strategic location. From the top of the hill, soldiers armed with medieval weapons were able to control shipping and military movements on the Danube River.
---
---
---
"Best of the Web"
- Forbes and The Washington Post
---
Advertisement:
---

Need a hotel in Germany?
Booking.com offers guaranteed lowest available rates at more than 33,000 hotels, guesthouses, and hostels throughout Germany.

Search for hotels, or pick a city