Lübeck Photos
From: Lübeck, Germany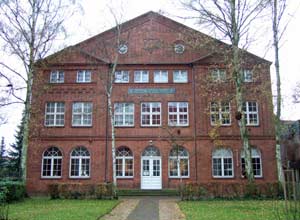 Synagogue
Lübeck's synagogue was built in 1879. During the Nazi era, it was turned into a gymnasium. It reopened after the war, and today it is both the center of Lübeck's Jewish community and Germany's only functioning synagogue from before World War II.
---
---
---
---
---
"Best of the Web"
- Forbes and The Washington Post
---
Advertisement:
---

Need a hotel in Germany?
Booking.com offers guaranteed lowest available rates at more than 33,000 hotels, guesthouses, and hostels throughout Germany.

Search for hotels, or pick a city