Travemünde Photos
From: Travemünde, Germany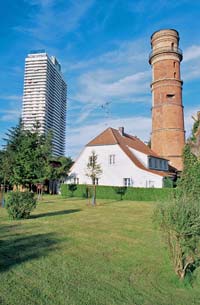 Alter Leuchtturm
Travemünde has had a lighthouse since 1529. The current structure, which was erected in 1859, is the oldest lighthouse in the Baltic and one of the tallest in the world.
You can visit the Alter Leuchtturm during the daytime from April into October. Opening hours vary with the season, so check with the tourist office during your visit.
---
---
---
---
---
"Best of the Web"
- Forbes and The Washington Post
---
Advertisement:
---

Need a hotel in Germany?
Booking.com offers guaranteed lowest available rates at more than 33,000 hotels, guesthouses, and hostels throughout Germany.

Search for hotels, or pick a city