Freiberg Mine Tour
Page 2
Continued from page 1
More photos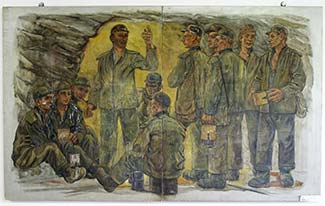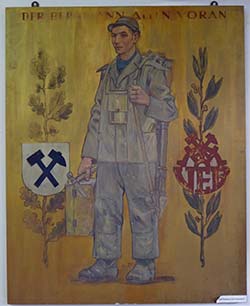 The tour begins above ground in the Bergwerk's main building, which has several paintings of miners from the Ore Mountains or Erzgebirge.
---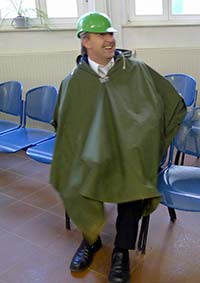 Before descending into the mine, you'll need to put on a helmet and rubber cape.

---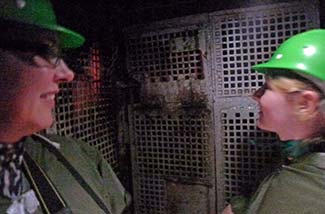 A mine hoist will lower you deep into the earth. (If you're prone to claustrophobia, we suggest bailing out before entering the cage.)
---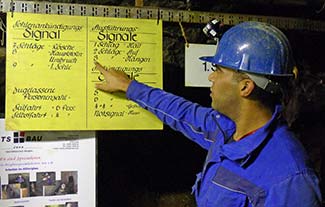 Once you're underground, a mine instructor will give a short lecture. (Here, Marco--a second-generation miner from the region--describes the bell signals that are used for communication between the miners and the hoist operator.)
---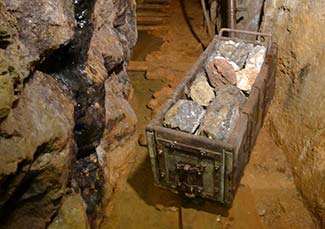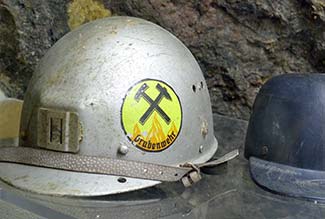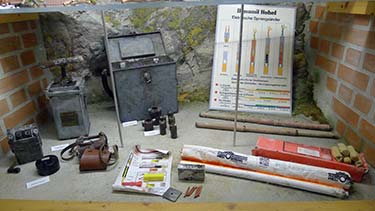 An underground mine museum features exhibits such as an antique ore car, a helmet with the traditional Schlagel und Eisen miners' emblem, and explosives that are used to blast ore-bearing rock.
---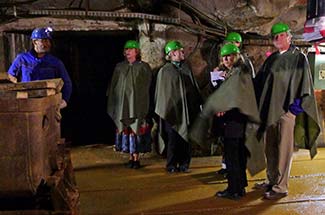 With your fellow visitors, you'll wait for a mine train. The train's small compartments are dark, cramped, and noisy, but the ride lasts only a few minutes.
---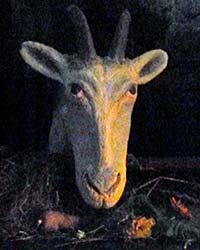 Pets aren't allowed in the Bergwerk, but this goat replica (presumably an example of mine humor) is the next best thing.
---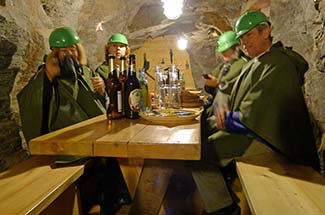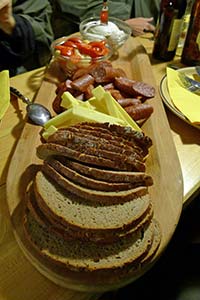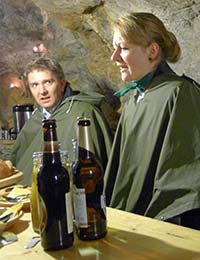 If you're traveling with a group, you can prebook an underground lunch, which is served by a chef from a local hotel. (Our lunch was excellent, consisting of a hot potato soup, rye bread, cold cuts, cheese, beer, and various condiments or side dishes.)
---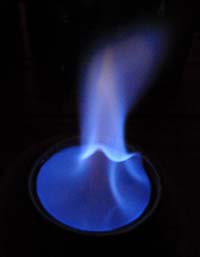 Our midday meal concluded with flaming shots of Grubenfeuer, an herbal liqueur that's associated with German miners.
---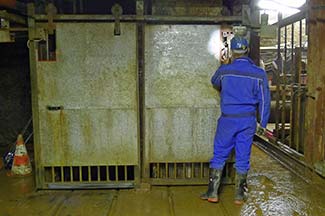 After the tour (and lunch, if you're eating underground), your guide will call the hoist for your return trip to the surface. As you leave the tour, remember the miner's traditional farewell of "Gluck auf!"
Back to: Freiberg Mine Tour - Introduction
---
---
---
---
"Best of the Web"
- Forbes and The Washington Post
---
---

Need a car in Europe?
Auto Europe guarantees the lowest rental rates for standard cars, sports cars, SUVs, luxury cars, chauffered sedans, and RVs. Its Web site also has driving information for 38 countries.

Auto Europe
If you live outside the EU, a tax-free Renault or Peugeot tourist lease can be cheaper than renting. Minimum driver age is 18, there' s no upper age limit, and rates include insurance.

Short-Term Car Leasing
---
Traveling by train?
Rail Europe
has free schedules, maps, and guides for 50+ European railroads.

Rail Europe
---

Hotel discounts in Germany:
Booking.com is the world's top booking service, with 23,000+ hotels in Germany. Reserve now at low rates and pay when you stay.

Search for Hotels in Germany
---