Rome shopping
From: Rome Travel Links
Information on shopping in Rome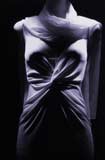 Shopping in Rome
To find shop reviews, click the district links on the right side of this page from Bentley's Guide to Shopping at Made In Italy Online.
Time Out: Rome: Shopping
The British guidebook publisher tells where and how to spend your euros in Rome.
What's On in Rome: Markets
This useful page from What's On in Rome has details on antiques markets, flea markets, and Rome's most famous outdoor food and flower market.
Markets
Where to buy fleas without getting fleeced, from Oikos.
No Place like Rome: Shopping
A guide to markets, department stores, malls, and shopping districts from No Place Like Rome.
Outdoor Markets in Latium
A regional guide to street shopping, from In Italy Online.
Shopping di Rome Guide
Some of the listings are skimpy, but others include links to the Italian-language Web sites of retailers and commercial firms.
The Ways of the Flea Market
Sara Strossnider describes a Sunday morning at the Porta Portese flea market. From Rinaldo's Café.
Personal shopping service
Dolce Rome Shopping
Natalia Bianchi is a personal shopping consultant. She offers half- or full-day shopping excursions in Rome and a 10-hour trip to the outlet malls of Tuscany or Umbria.
---
---
Top photo copyright © Natalie Taylor.
Inset photo copyright © Janeen Wassink.