Explora Journeys
From: European Cruise Guide
---
---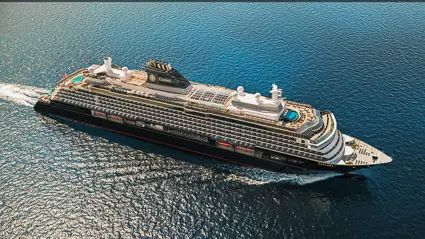 Explora Journeys is a new upscale subsidiary of MSC Cruises. The line will launch with the purpose-built Explora 1 in 2023, with three more ships rounding out the fleet by 2026.
Details at this point are limited, but we do know that Explora's luxurious ships will be fairly small, with each having only 461 staterooms for an estimated capacity (double occupancy) of 922 passengers. All cabins will offer private terraces.
Other amenities include four swimming pools (one with a retractable glass roof), 64 private cabanas for "day-long sunbathing sessions," nine restaurants, and high-speed Wi-Fi throughout the ship. Fares are described as "all-inclusive.
During the line's 2023 inaugural season, Explora I will offer cruises in the Mediterranean from May to June, followed by a Northern European season in July and August, a "United Kingdom journey" to Reykjavik later in August, and--in September--a transatlantic crossing from Reykjavik to New York via Eastern Canada.
Cruise line's Web site:
---
---