Peter Sommer Travels
From: European Cruise Guide
---
---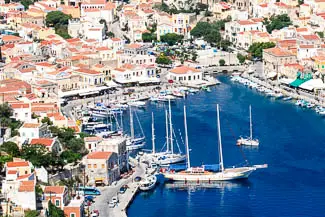 Peter Sommer Travels is a UK-based purveyor of cultural and walking tours in Turkey, Greece, Croatia, and Italy. The company's founder, Peter Sommer, is an archaeologist and filmmaker who fell in love with the region when he walked 2,000 miles across Turkey in 1994 while retracing the route of Alexander the Great.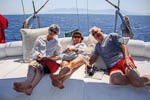 In addition to land-based tours, Peter Sommer and his staff operate gulet cruises aboard handcrafted Turkish motorsailing vessels known as "gulets."
A typical gulet carries eight to 24 passengers and spends about three hours a day cruising, with the rest of the day devoted to local sightseeing, visits to archaeological sites, gourmet meals, and water activities such as swimming, snorkeling, and kayaking. Each cruise is led by an expert tour guide. (Many of the guides are university professors and archaeologists who lead gulet or land tours for Peter Sommer Travels during their summer breaks.)
Guests can choose between scheduled itineraries and customized private charters. Some of the scheduled itineraries combine cruising with walking tours.
Cruise line's Web site:
Peter Sommer Travels: Gulet Cruises
Related article:
Gulet Cruises from Peter Sommer Travels
---
---