L'Austral Cruise Photos
From: L'Austral cruise review
Day 4: Dubrovnik, Croatia (4)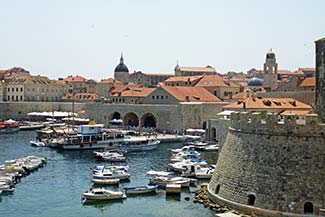 As we walked from the Dubrovnik Cable Car's lower station to the Old City, we had good views of the Old Harbor and medieval fortifications. (For a photographic tour of the Dubrovnik City Walls from an earlier visit, click here.)
---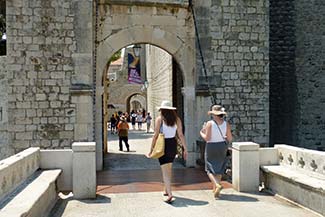 A bridge and gate led through the walls and into the Old City.
---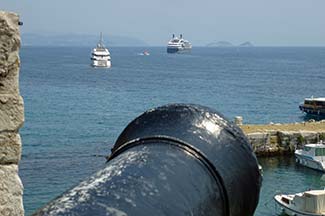 From a rampart near the Old Harbor, a cannon pointed threateningly (but harmlessly) at L'Austral.

---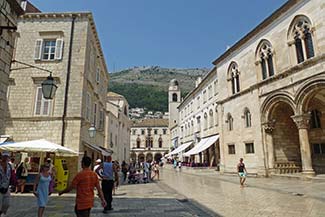 It was now midday, and the July heat in Dubrovnik's Old City was as relentless as the noon sun's glare.
---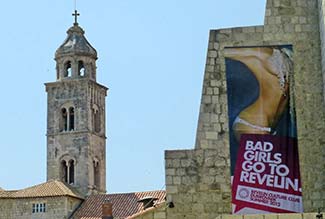 Near the town center, a Catholic Church and a "culture club" competed for the attention of passersby.
---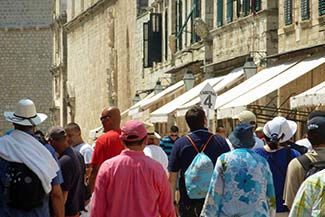 Tourists were everywhere--some alone, some with friends or family members, and others in large tour groups.
---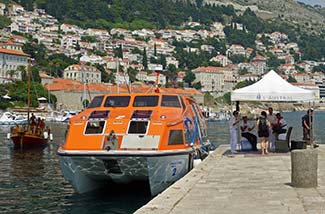 We needed a break from the heat and the crowds, so we caught a tender back to L'Austral. (The ship wasn't due to leave until midnight, so there was plenty of time for another visit to the city in the afternoon.)

---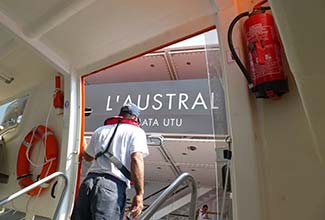 The ship was a welcome sight, with its interior shade and air conditioning.
---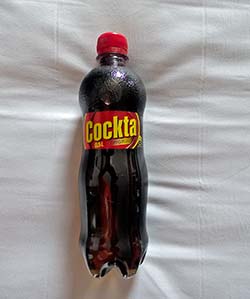 Our cabin was the perfect place to sample a bottle of Cockta, an herb- and citrus-based Slovenian soft drink that we'd found in the cola section of a Dubrovnik supermarket on our way back to the Old City.

---
---
---
---
---