L'Austral Cruise Photos
From: L'Austral cruise review
Day 4: Dubrovnik, Croatia (5)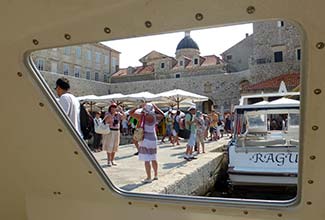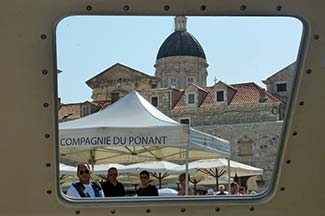 After lunch, Cheryl returned to Dubrovnik to take random photos of the city center.
---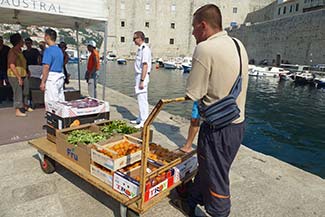 As Cheryl got off the tender, she saw a delivery man waiting with a load of fresh produce for the ship's galley.
---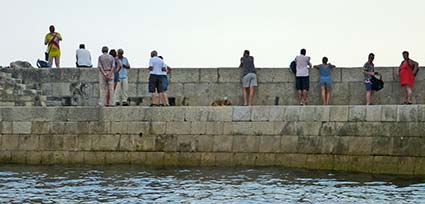 Not far away, tourists peered over the harbor breakwater.
---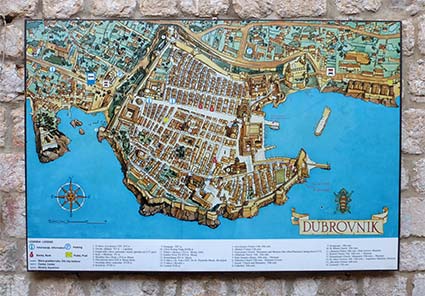 A tourist map on a stone wall gave an overview of the city center. (Look closely at the map, and you'll see the tender pier, which is the narrow finger-like projection within the Old Harbor on the right side of the Grad or city.)
---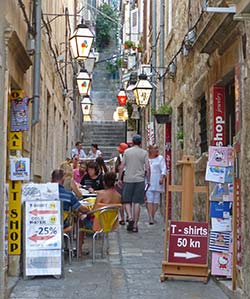 Inside the Grad, it seemed obvious that tourism was Dubrovnik's main industry--at least in the city center.

---

One tourist shop catered specifically to cruise passengers. (In addition to the neon sign, it displayed logos for MSC Cruises, Costa, and Royal Caribbean.)
---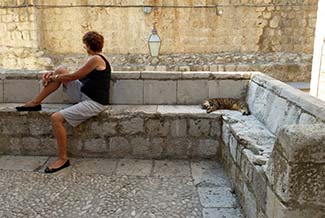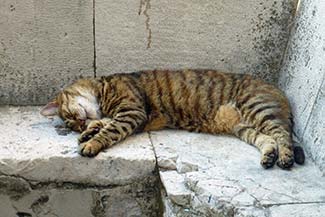 As Cheryl got away from the main shopping district, the streets became quieter and the atmosphere was more relaxed.
---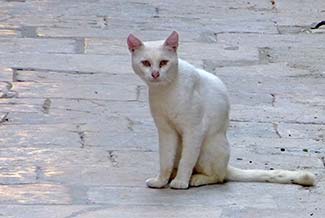 This cat was wearing feline camouflage: Its white coat nearly matched the Istrian stone pavement.
---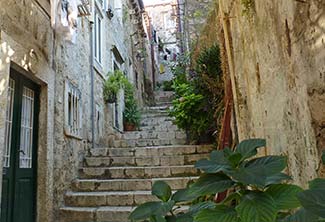 Stairs led up a narrow back street that was lined with greenery.
---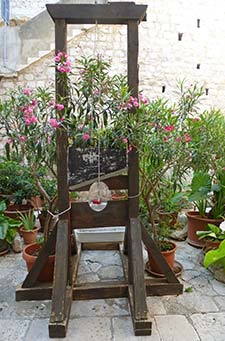 A guillotine served as a warning to plant thieves.
---
---
---
---
---