L'Austral Cruise Photos
From: L'Austral cruise review
Day 4: Dubrovnik, Croatia (7)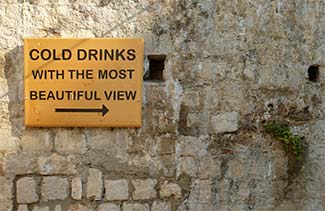 A sign in Dubrovnik's Old City promised refreshments with a view.
---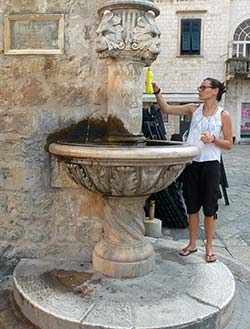 Drinks at this were free, and so was the birdbath.
---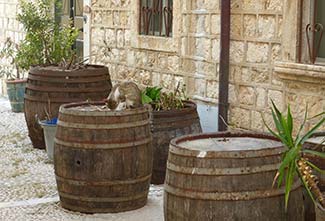 One cat, four casks.
---
This orange tree was producing its crop of fruit on a back street in the city center.
---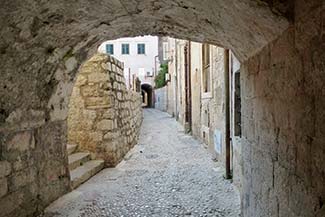 Another street was less bucolic but equally appealing.
---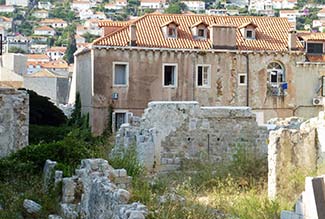 The ruins of a stone house were a grim reminder of the three-month Serbian bombardment (a.k.a. the Siege of Dubrovnik) that destroyed buildings and killed civilians in 1991.

---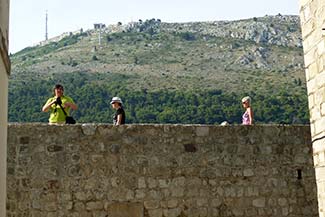 Not far away, tourists could be seen walking the city's northern wall.
---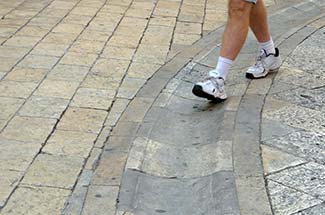 Back in the main tourist and shopping streets, a visitor crossed a drainage channel in the stone pavement.
---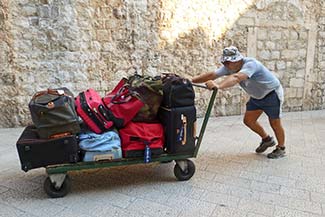 A porter struggled with a load of luggage.
---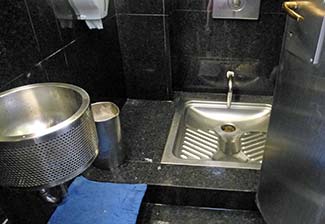 A visit to a public WC led to a surprise. The fixtures were modern, but not in keeping with U.S. or Western European tastes.
(Tip: The public lavatory on top of the city walls has Western-style toilets.)
---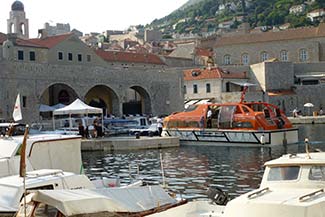 By late afternoon, Cheryl was ready to return to L'Austral, so she headed for the Old Harbor and the ship's tender landing.
---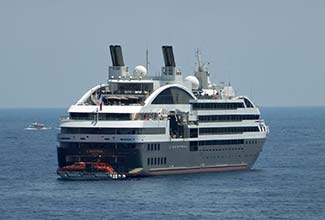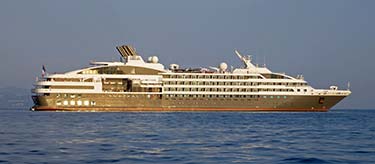 Cheryl took these photos of L'Austral from shore and during the tender ride.
---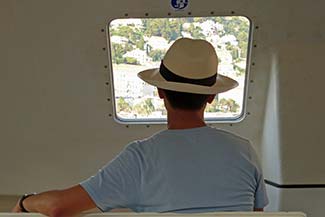 She also grabbed a photo of this stylish man in a Panama hat.
---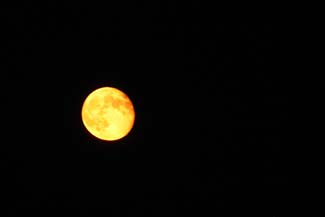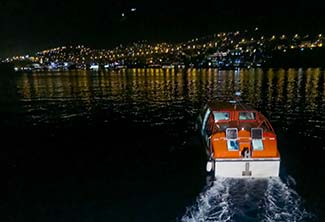 Later that evening, under a nearly full moon, we watched a tender from L'Austral go ashore with the lights of Dubrovnik reflected in the harbor.
---
---
---
---
---