L'Austral Cruise Photos
From: L'Austral cruise review
Gastronomy (2)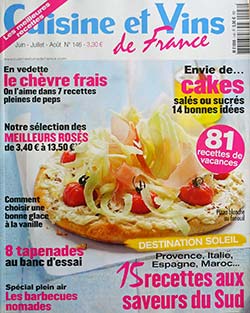 Our L'Austral cruise had a gastronomic theme. It was sponsored by a magazine of France's Groupe Marie-Claire, Cuisine et Vins de France.
---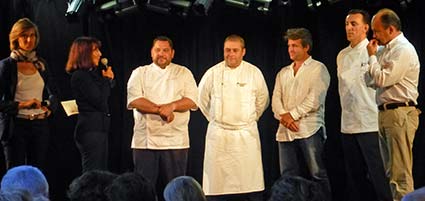 A number of French food journalists, chefs, and wine experts offered special meals, demonstrations, or lectures during the cruise. In this photo, the magazine's editorial director (Irène Karsenty, second from left) introduced five culinary experts to passengers in the ship's theatre shortly after our departure from Venice:
(Left to right, starting with the two men in white): Compagnie du Ponant's Alain Morville and Guillaume Guertin, chef Edouard Loubet of La Bastide de Capelongue in Bonnieux en Provence (two Michelin stars), chef Giovanni Ciresa of the Hotel Bauer's De Pisis restaurant in Venice, and wine guru Olivier Poussier (chef sommelier of the Maison Lenôtre in Paris and winner of the "World's Best Sommelier" award in 2000).
---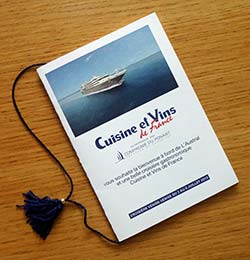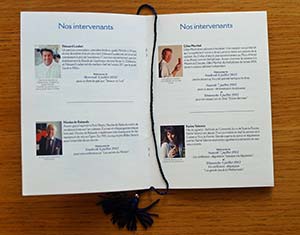 A program listed the culinary stars and experts, with photos and mini-biographies.
---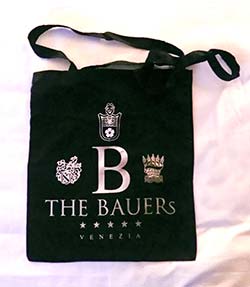 Corporate swag was minimal, but we did get a Hotel Bauer tote bag with a brochure and (oddly) a CD of a DJ mix that had been concocted for the hotel.
---
---
---
---
---