L'Austral Cruise Photos
From: L'Austral cruise review
Gastronomy (5)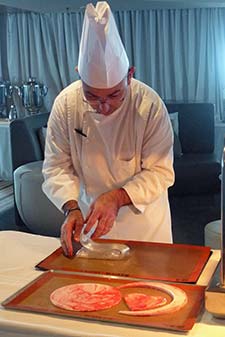 On another day, Lionel Douteau--L'Austral's own pastry chef--presented a "sugar demonstration" in the Main Lounge.
---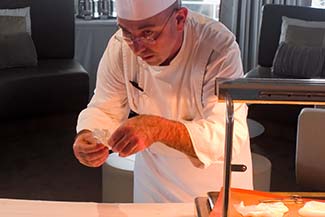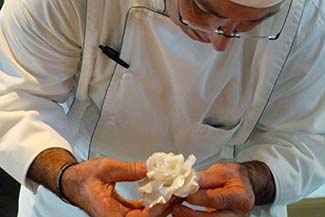 After making a dough or modeling clay from warm sugar, he fashioned the malleable material into a white sugar rose.
---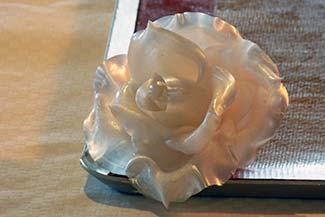 The flower took only a few minutes to make, but when completed, it was a work of art.

---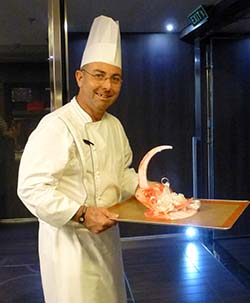 M. Douteau then added the flower to several pieces of faux marble that he'd made out of sugar before the demonstration. He took the resulting sculpture to Reception, where it became a sweetly artificial floral display for the remainder of the cruise.
---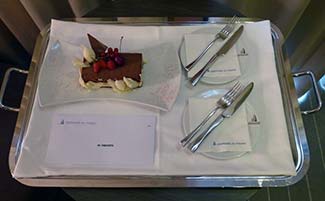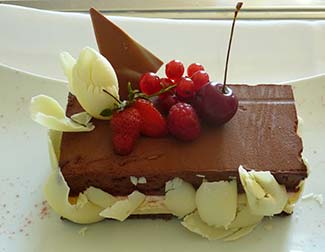 We'd like to publicly thank M. Douteau for another work of art that he created during the cruise: a small, intensely rich brthday cake of dark and white chocolate that was delivered to our cabin on a silver-plated tray with plates and utensils.
---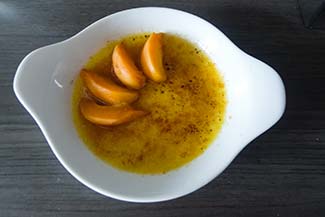 And if M. Douteau wasn't responsible for the tasty creme brulée with vanilla bean that we ordered from room service (along with the hamburger and cheeseburger with pommes frites shown below), we hope he'll pass our compliments along to the pastry cook who made the dessert.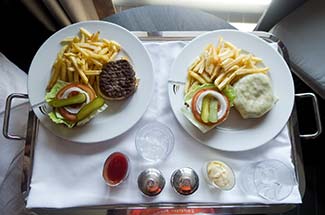 ---
---
---
---
---