L'Austral Cruise Photos
From: L'Austral cruise review
Day 6: Hvar, Croatia (2)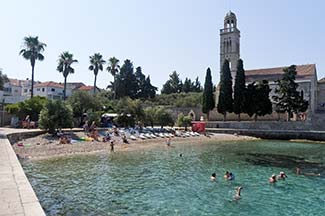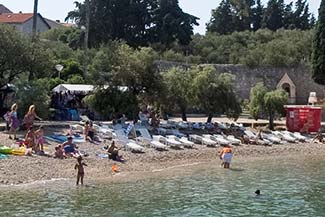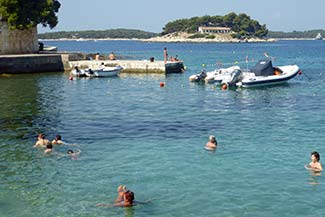 After leaving the pier, we walked toward Hvar's Franciscan Monastery and its 16th Century church. Next to the monastery, sunbathers and swimmers (mostly families) were enjoying themselves on a small protected beach.
---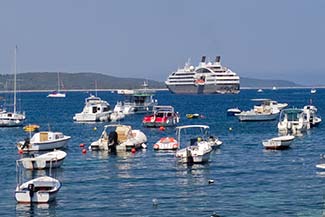 Several dozen small boats were moored near the beach, with their bows pointing toward the sea and L'Austral.
---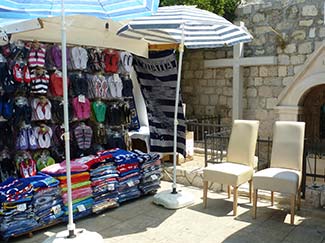 God and Mammon had reached a détente behind the waterfront, with a souvenir vendor selling t-shirts alongside the Franciscan monastery and its cross.

---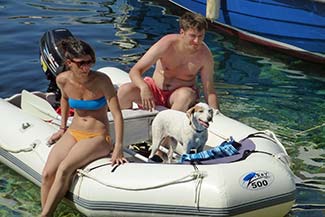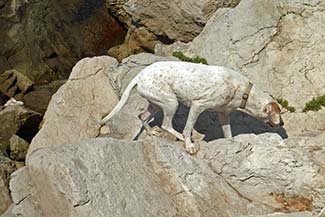 Not far away, a couple and their dog arrived at the shoreline in an inflatable boat. The dog jumped out of the boat and climbed up the rocks to the sidewalk.
---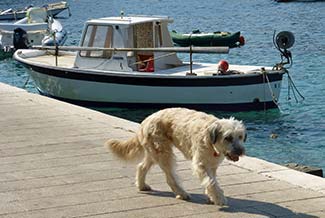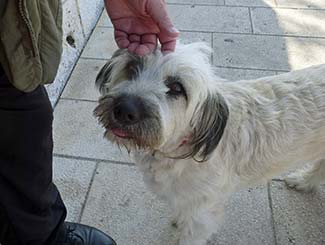 Another friendly dog meandered along the waterfront and stopped to say hello.

---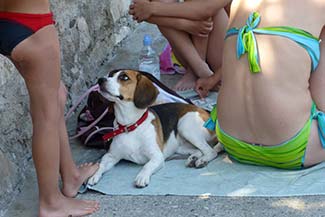 A beagle shared a blanket with a mother and her children. (Can you guess which person is holding the ice-cream cone?)
---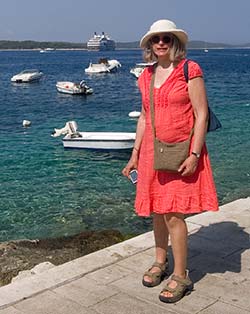 Just so we wouldn't seem biased toward swimmers and dogs, Cheryl posed for a waterfront photo with L'Austral in the distance.
---
---
---
---
---