L'Austral Cruise Photos
From: L'Austral cruise review
Day 6: Hvar, Croatia (3)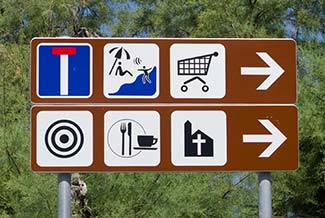 After our stroll on the waterfront, we turned inland to explore Hvar's modern residential neighborhoods. A tourist sign pointed the way to a supermarket, beaches, restaurants, and other places of interest.
Note: The icon with the concentric circles represents the city center, not an archery or rifle range.
---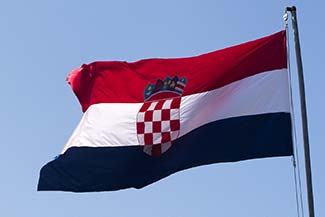 The Croatian flag flew near a supermarket and a football field.
---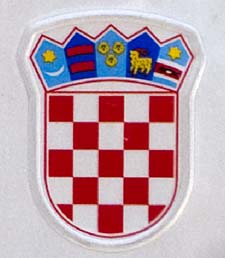 The country's coat of arms was on every local license plate.
---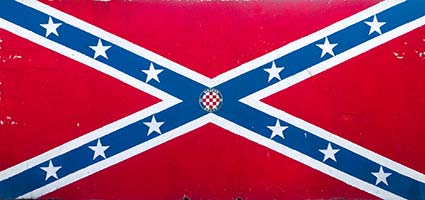 The Croatian checkerboard also adorned Hvar's version of a Confederate flag from the American Civil War (a.k.a. the "War Between the States" or, in some circles, the "War of Northern Aggression"). We don't know for sure, but we're guessing it had something to do with the Croatian Confederate Soldiers who fought for the South between 1861 and 1865.
---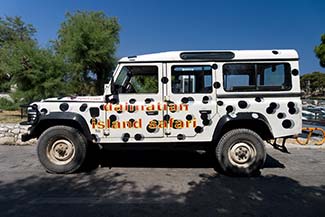 This 4WD vehicle of Dalmatian Island Safari had a canine graphic theme.
---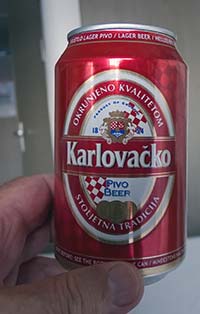 Durant toasted his Confederate ancestor, General John D. Imboden, with a refreshing can of Karlovačko Beer. The Pilsner-style lager is brewed in the Croatian mainland city of Karlovac.

---
---
---
---
---