L'Austral Cruise Photos
From: L'Austral cruise review
Day 6: Hvar, Croatia (5)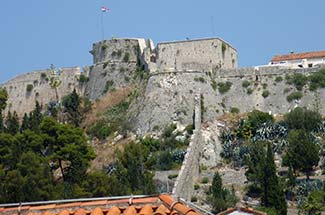 Turnng inland, we walked toward Hvar's main square. Above us, the Spanish Fortress (built in the 16th Century) overlooked the town. We resisted the temptation to climb the hill in the blistering July heat.
---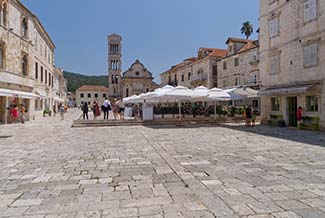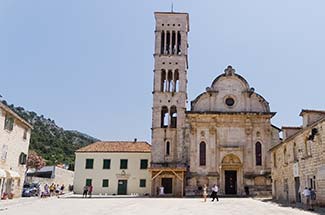 Hvar's main square, or Pjaca, was wide and deep--several blocks long, in American terms. At the far end was the Katedrala Svetog Stjepana, a.k.a. St. Stephen's Cathedral.
---
As we walked closer to the Cathedral, guests were beginning to arrive for a wedding.
---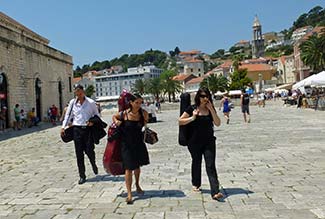 A string trio came across the Pjaca, headed for the church.
---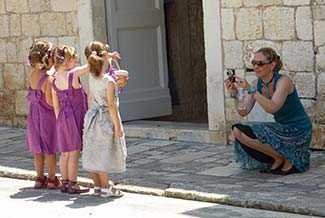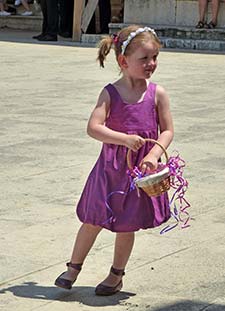 Little girls with baskets posed for photographs.
---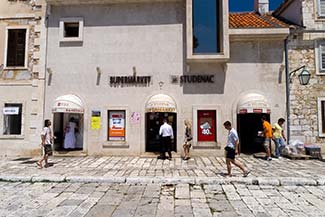 Meanwhile, daily life went on near the Cathedral--for example, at this supermarket on the north side of the square.
---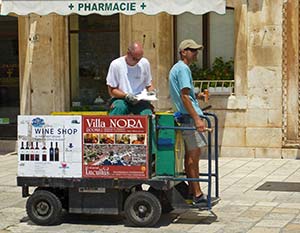 An electric delivery vehicle glided almost soundlessly through the car-free Pjaca.
---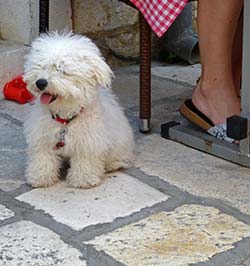 A dog enjoyed the view from an outdoor café.
---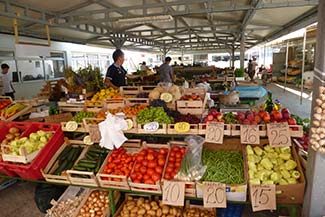 Just off the north side of the square, near several municipal parking lots, food vendors displayed their wares in a covered market.

---
---
---
---
---