L'Austral Cruise Photos
From: L'Austral cruise review
Day 7: Rab, Croatia (3)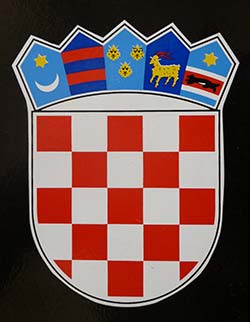 We saw the Croatian coat of arms in Rab's old town of Kaldanac, as we'd done in Hvar the previous day. (As longtime dog aficionados, we couldn't help thinking of the Nestlé Purina logo, which was inspired by the Ralston Purina checkerboard logo of 1902.)
---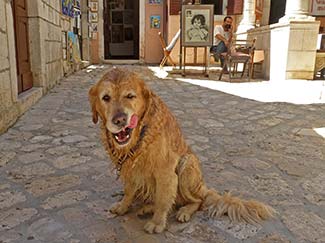 This dog may have been thinking about Nestlé Purina, too.
---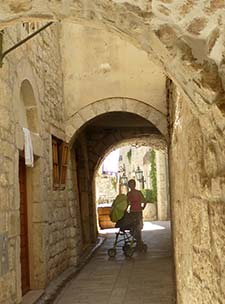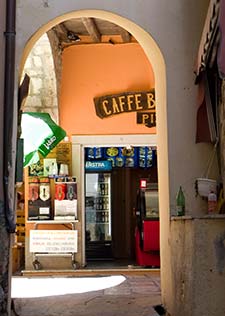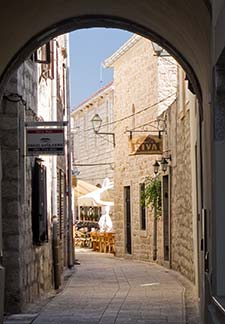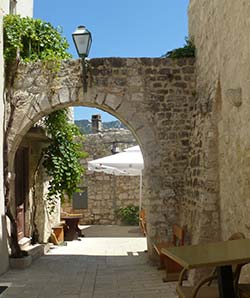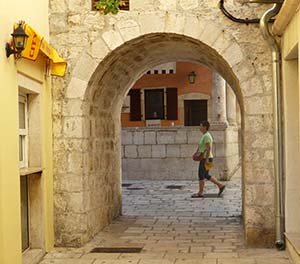 Arches seemed to be a running architectural theme in Rab's medieval center: There were arches everywhere, down streets and underfoot.

---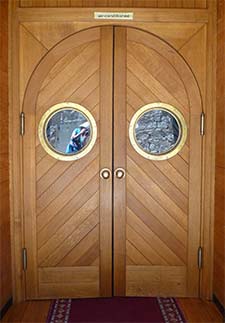 Not all of the arches were medieval: This modern wooden doorway was rounded at the top, with portholes and door handles that looked like eyes and nostrils.
---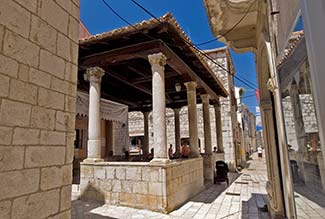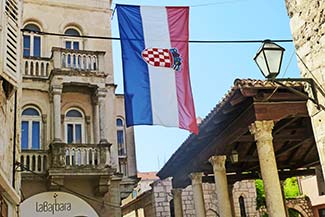 As we walked around Rab's historic center, we encountered the Town Loggia, which was built in 1509.

---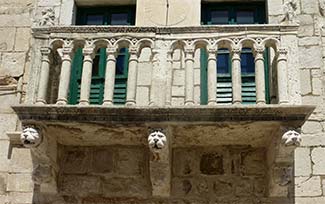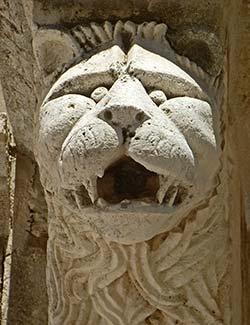 Nearby, a stone balcony was guarded by three carved lions.
---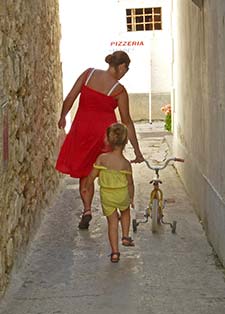 Unfazed by the proximity of lions, a mother and daughter pushed a tiny bicycle through the center of Rab's old town.
---
Businesses in the town center consisted mostly of slightly upscale tourist shops, cafés, bars, and restaurants. (We were intrigued by the "Camp David Polo Team" clothing in this shop window, since we hadn't realized that Camp David had a polo team.)
Many of the tourists in Rab were from German-speaking countries, possibly because the naturist movement--which has a large Germanic following--was pioneered on the island of Rab more than 75 years ago.
---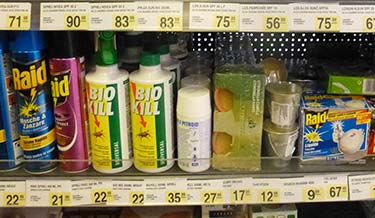 Nudists and mosquito repellent are natural allies, and the owner of this shop appeared to be earning big profits from bare skin.

---
---
---
---
---