L'Austral Cruise Photos
From: L'Austral cruise review
Ship tour (3)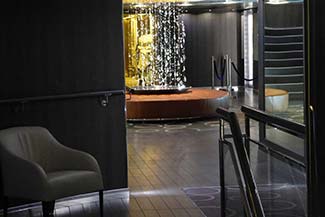 Forward of the Main Lounge is a staircase that leads down to the Restaurant Le Coromandel, also known as the Gastronomic Restaurant, on Deck 2. (If you wish, you can avoid the stairs by taking an elevator.)
---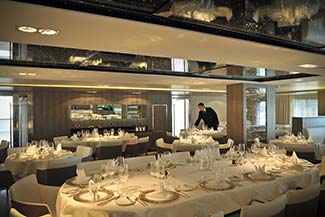 The Restaurant Le Coromandel is L'Austral's main dining room. It has open seating, with tables for couples, foursomes, and larger groups.
During our voyage, the mâitre d' seated guests with other passengers of the same nationality or language preference (typically French or English, in the latter case).
---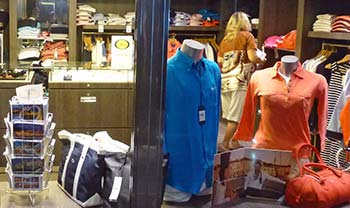 Back up on Deck 3, between the Main Lounge and the staircase to the Restaurant Le Coromandel, L'Austral's Boutique has a decent selection of clothing, accessories, and necessities, including logo wear and resort wear with a nautical theme.
---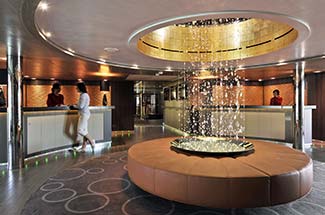 Reception is just forward of the Boutique. One desk is for Guest Services, and the other is for Shore Excursions.
---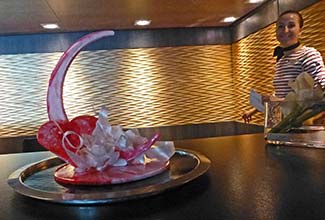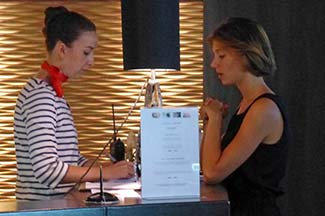 On our cruise, the receptionists were friendly and helpful.

---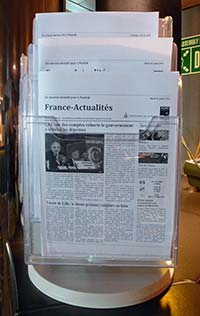 Each day, a rack at Reception offered free newspapers (downloaded via satellite and printed on board) in French, English, and several other languages.
---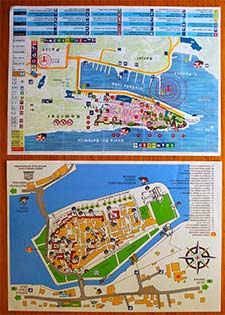 Passengers could also get free port maps at Reception.
---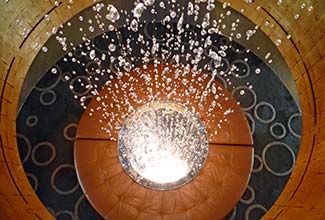 One of L'Austral's nicest design features is the modern chandelier that runs through a well on several decks, including Deck 3 near Reception (where passengers can rest on a doughnut-shaped couch around the chandelier).
---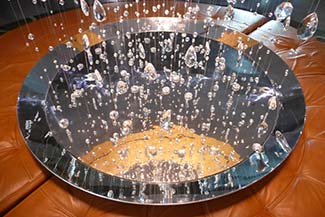 The chandelier looks like a crystal waterfall.

---
---
---
---
---