L'Austral Cruise Photos
From: L'Austral cruise review
Ship tour (6)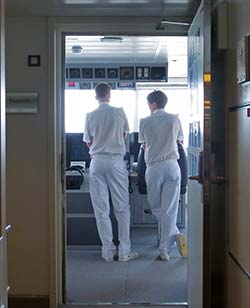 Our cabin on L'Austral was just a few doors away from the Bridge, where the door was open for several hours each morning.
---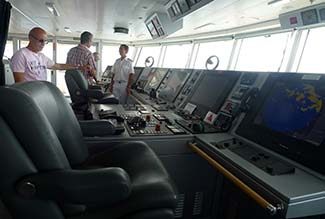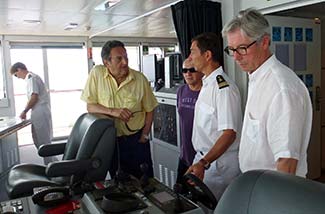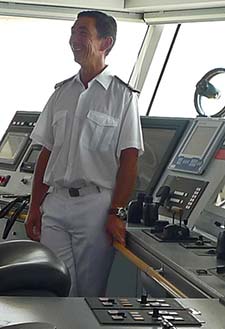 Passengers could wander in, admire the navigation gear, and talk to Captain Rémi Genevaz (lower photo) or the other officers.
---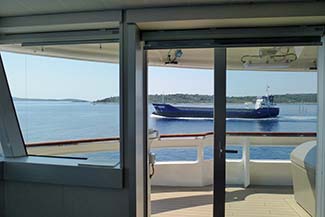 The Bridge offered sweeping views of the sea, nearby islands, and passing ships.

---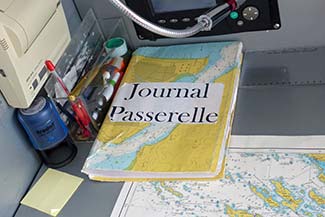 We also could admire the officers' scrapbooking skills.
---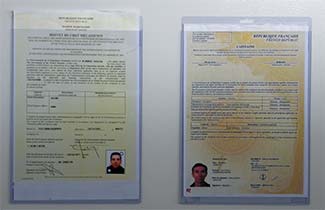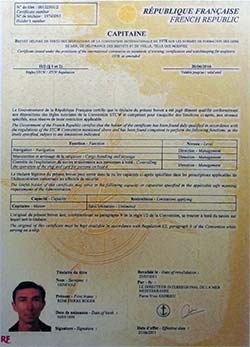 On a bulkhead, near the coffee machine, certificates reassured us that the chief engineer and captain had licenses from the République Française.

---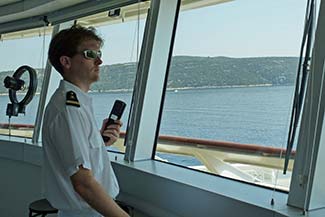 This young officer recently qualified as an "ice pilot" for Antarctic voyages. (In the Antarctic, it's standard practice to have both a captain and an ice pilot on board for safety and environmental reasons.)

---
---
---
---
---