L'Austral Cruise Photos
From: L'Austral cruise review
Ship tour (8)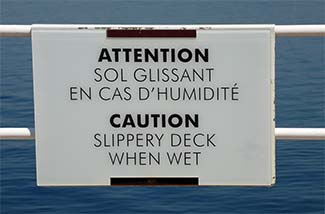 Deck 7 is officially the Sun Deck on L'Austral, but much of it is a working deck with Zodiacs, rescue boats, and other equipment. If it's raining, watch your step, because the exposed deck can be slippery.
---
Our tour of Deck 7 begans aft, where the Pool Bar Le Comptoir overlooks the Pool: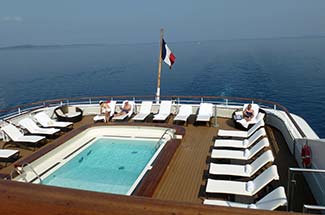 ---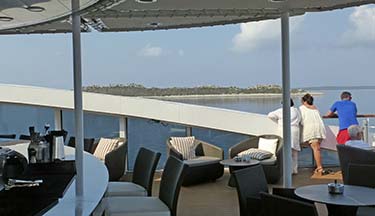 You can sit at the bar or find a chair at one of the tables next to the railing.

---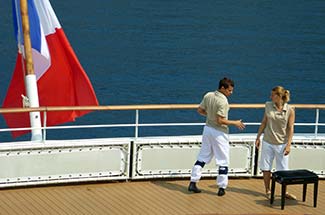 The aft railing on Deck 7 is a great place for people-watching: On several occasions, we observed dancers from the Ballet Paris C'Show rehearsing below us on Deck 6.
---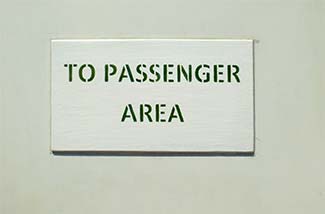 Look for a door by the bar, go inside, and head past the staircase to another door. Push the door open (it's heavy), and you'll find yourself in the working area of Deck 7.

---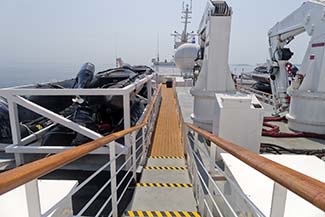 Two parallel walkways lead between the Zodiac inflatable boats and their davit launching systems, which are used for shore landings during expedition cruises in the Antarctic:
---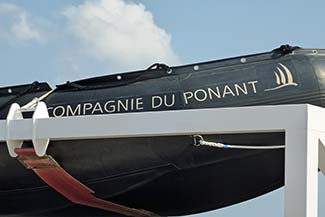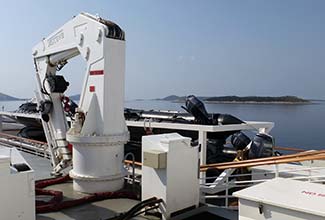 ---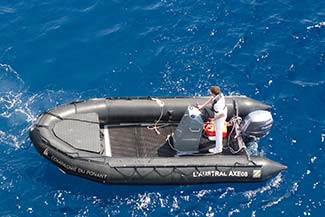 During our Adriatic cruise, the Zodiacs were also used for other maritime chores, such as tying the ship up to a mooring buoy and keeping watch over passengers who were swimming off the marina.
---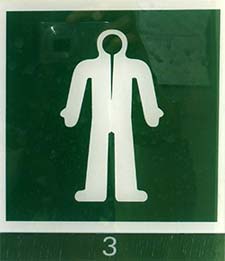 Not far from the Zodiac boats, lockers contain survival suits for emergencies in polar waters.
---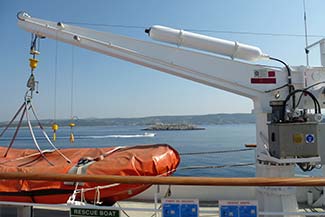 Deck 7 also has several rescue boats for use if a crew member or passenger falls overboard.
---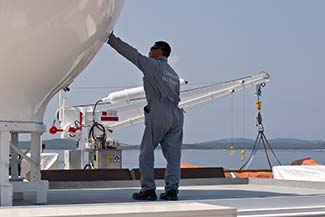 Because Deck 7 is the top deck of L'Austral, you'll also see radar masts, satellite domes, and other navigation or communications equipment.
---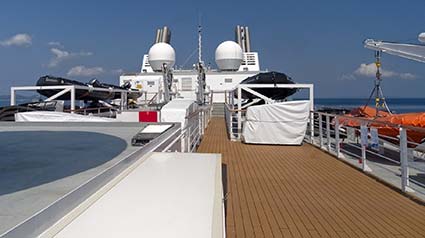 As you continue forward on Deck 7, you'll leave most of the equipment behind you. We took this photo looking aft toward L'Austral's stacks.
Here's another photo that Cheryl took of diesel exhaust pipes and a satellite dome: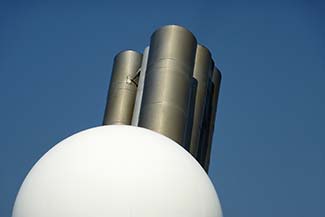 ---
---
---
---
---