L'Austral Cruise Photos
From: L'Austral cruise review
Ship tour (9)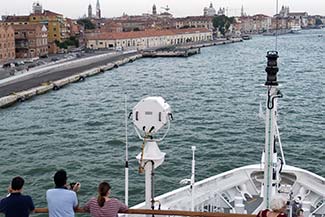 The forward part of Deck 7 looks down on Deck 6's railing and the bow. It's a great place to watch the departure and take snapshots or videos when leaving Venice.
---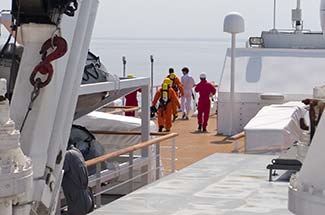 As we said earlier, Deck 7 is a working deck, and you'll often see crew members in jumpsuits doing maintenance and other chores.
On the day when we took these photos, the ship's damage-control team were having a safety drill.
---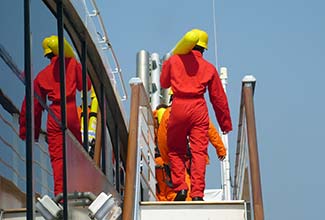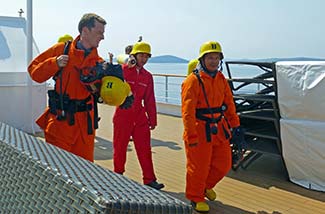 Men in orange jumpsuits and helmets carried bottles of gas, lugged a dummy human being, and looked warm in the summer sun.

---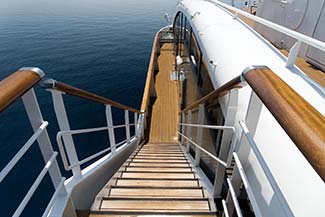 Eventually they went below, and so did we.
---
---
---
---
---