L'Austral Cruise Photos
From: L'Austral cruise review
Day 3: Trogir, Croatia (4)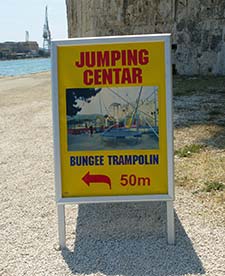 Near the end of the waterfront, a sign advertised a "Jumping Centar" beyond the corner of the fortress.
---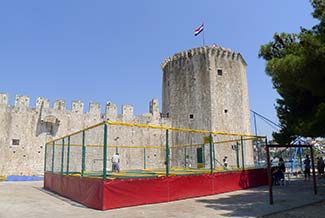 The Jumping Centar (or Jumping Center, if you prefer the English spelling) had two mildly thrilling amusements for children or young teen-agers: bungee jumping and trampolines.
---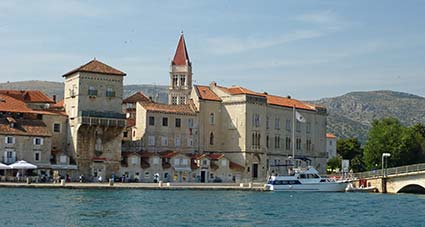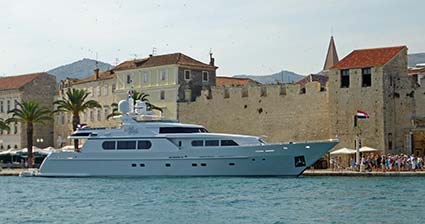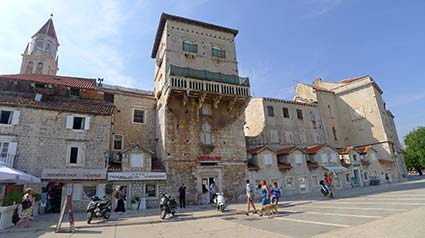 We weren't in the mood for bouncing or bungees, so we left the Jumping Centar and scoped out Trogir's historic core. These photos show the lay of the land, including the city walls, the top of the cathedral tower, and (in the lower photo) the Tower of St. Nicholas.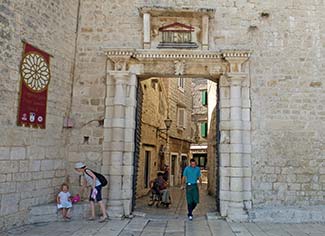 Trogir's South Gate was built by the Venetians, and the wooden panels (swung inward in this photo) are said to be the original doors from 1593.
---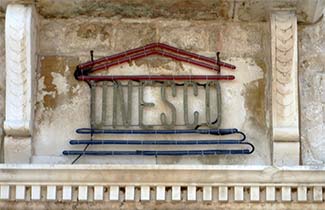 Just outside the gate, a neon sign (not original) proclaims Trogir's status as a UNESCO-listed town.
---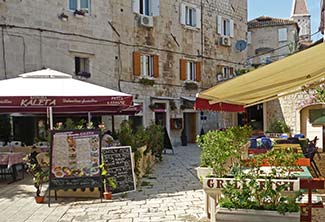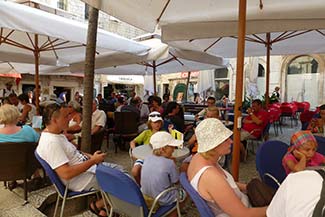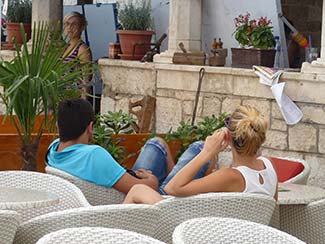 After entering the Old Town through the South Gate, we saw evidence that Trogir's economy is based on tourism. The medieval center is filled with restaurants and cafés, and many were busy during the summer vacation season.
---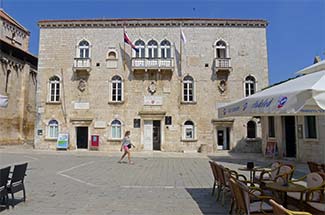 The main square was dominated by the Cathedral of St. Lawrence (top) and the Town Hall.
---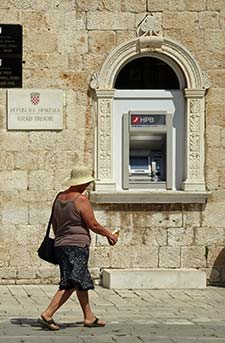 An ATM, or Bankomat, was built into a window of the Town Hall.
---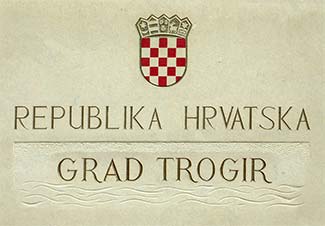 We were impressed by the quality of this carved stone sign on the Town Hall.
---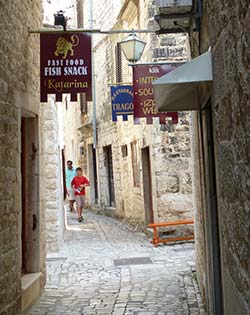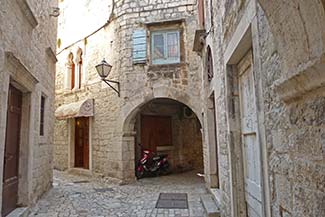 Once we got away from the main square, the medieval streets were quiet and pleasantly shaded from the hot sun.
---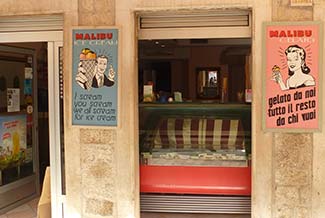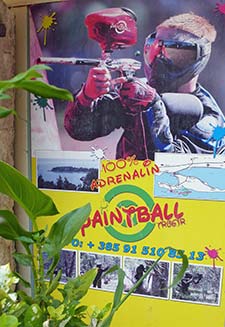 Shops and posters offered temptations for hungry or competitive visitors. (We went for the ice cream but skipped the Paintball.)

---
---
---
---
---