L'Austral Cruise Photos
From: L'Austral cruise review
Day 3: Trogir, Croatia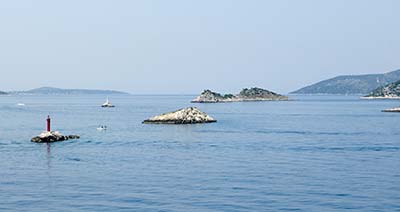 We weren't scheduled to arrive in Trogir until noon, so we had plenty of time to enjoy the approach through the islands of Dalmatia. (This photo was taken just before 10:30 a.m.)
---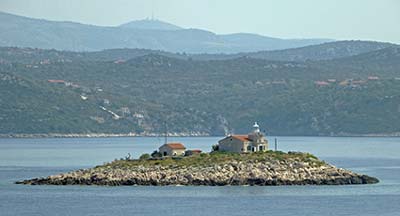 With so many rocks and outcroppings around, it wasn't surprising to see a lighthouse perched on a small island along our route.
---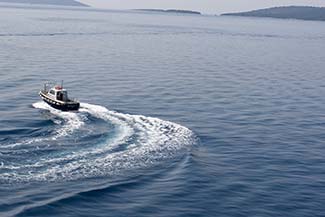 Soon, the Trogir pilot boat delivered a harbor pilot to L'Austral and sped away from the ship.
---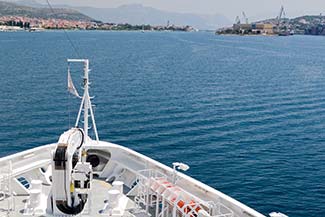 Trogir and its harbor came into sight a few minutes before noon.

---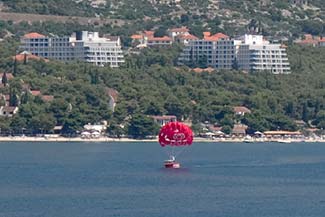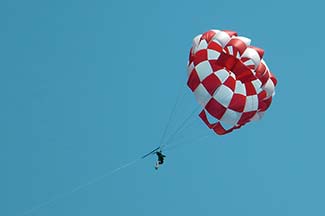 On our port side, a parasailer enjoyed a thrill ride behind a speedboat.
---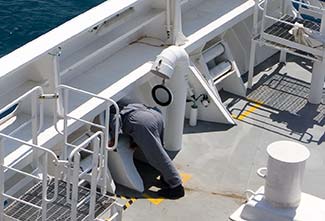 Trogir was a tender port, so the ship's crew dropped anchor. Here, you can see a sailor checking for slack in the anchor chain.
---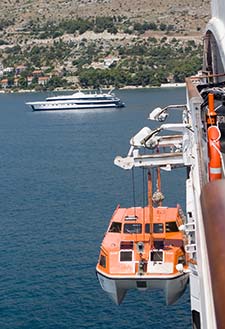 Meanwhile, other sailors were lowering the ship's tenders, which would take passengers to shore.
---
When the first tender was in the water, it headed for shore to set up a landing station on Trogir's downtown waterfront.
---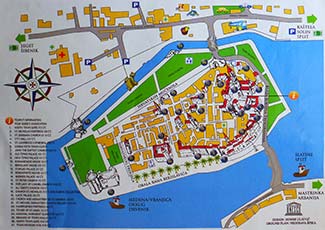 We got ready for our own trip ashore by picking up a free tourist map at Reception on Deck 3. (Some of L'Austral's other guests had booked shore excursions in Split or to the Krka Waterfalls in National Park Krka, which is about an hour from Trogir by road.)
---
---
---
---
---