L'Austral Cruise Photos
From: L'Austral cruise review
Day 8: Arrival in Venice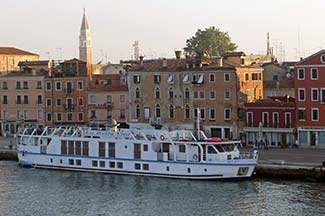 L'Austral was due to arrive at Venice's San Basilio terminal at 7:30 a.m. When we got up at 6:25 a.m. and looked outside, the ship was already passing the Riva dei Sette Martiri and the hotel barge La Bella Vita, a few hundred meters east of the Piazza San Marco.
---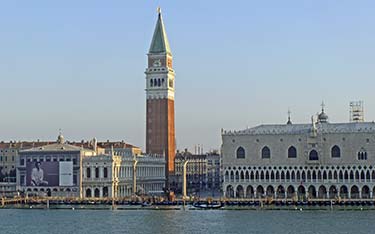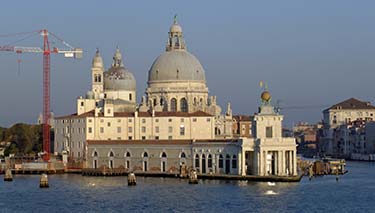 Next up were the Piazzetta, with the Campanile di San Marco and the Doge's Palace, and the Salute Church and Dogana di Mare at the junction of the Grand Canal and the Giudecca Canal.
---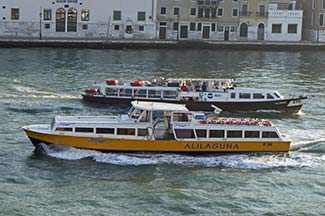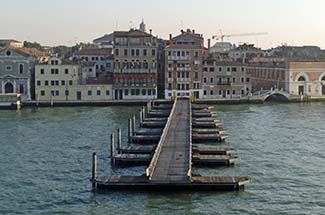 Within minutes, we were cruising down the Giudecca Canal and past a half-completed pontoon footbridge that would cross the canal during the next weekend's Festa del Redentore.
---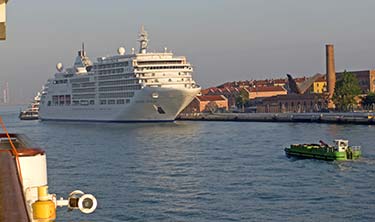 Silversea's Silver Spirit (see our Silver Spirit cruise review) was already moored at the San Basilio pier.

---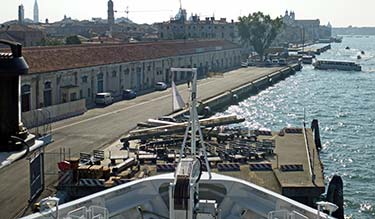 L'Austral was tied up to the pier before we went down to breakfast.
---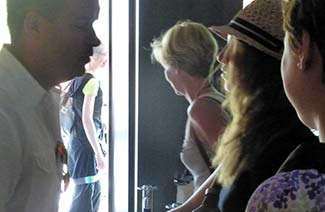 By 9 a.m., we'd reclaimed our passports, and our disembarkation group (independent travelers with grey luggage tags) was ready to disembark.

---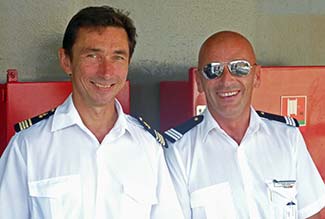 Captain Rémy Genevaz and Eric Noir, the hotel director on L'Austral, were standing by the gangway to say farewell as we disembarked.
---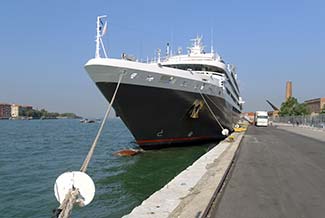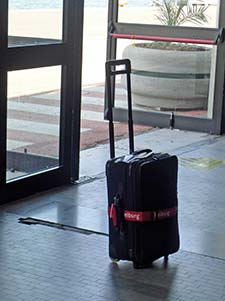 After a backward glance at the ship, we went into the San Basilio terminal and claimed our luggage.
---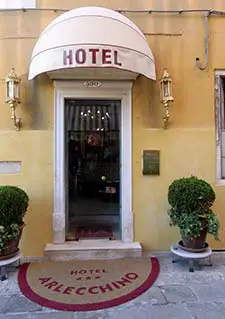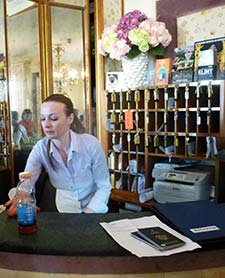 It was an easy 15-minute walk on quiet back streets to the Hotel Arlecchino next to the Piazzale Roma, where we'd catch an early-morning ATVO airport bus to Venice Marco Polo Airport the next day.
---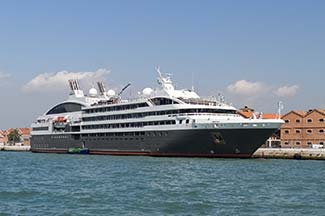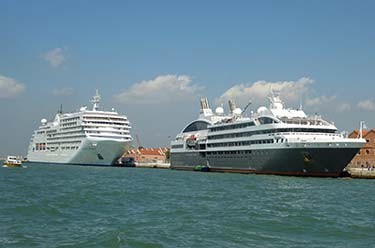 Later in the afternoon, we passed the San Basilio pier on the No. 2 vaporetto and took these photos of L'Austral and Silver Spirit: two ships that we'd been lucky enough to cruise on within several months of each other.
---
---
---
---
---