L'Austral Cruise Photos
From: L'Austral cruise review
Day 2: Zadar, Croatia (2)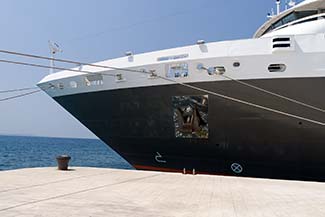 L'Austral's mooring location in Zadar couldn't have more convenient: The ship was tied up on the Istarska Obala, next to the waterfront park.
---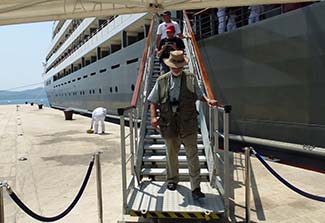 Getting off the ship was quick and easy: On a ship the size of L'Austral, there's seldom any need for queuing at the gangway.
---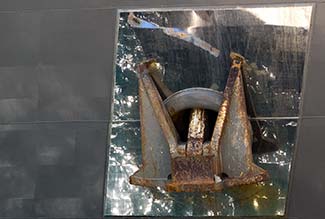 On the pier, we noticed the glittery metal behind L'Austral's anchor. We assume that it serves a practical function (such as protecting the ship's hull from dents and rust), because we saw the same feature on a number of modern yachts during our cruise.
---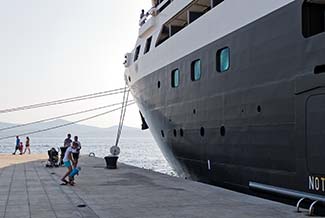 Curious locals and tourists wandered over to admire L'Austral.
---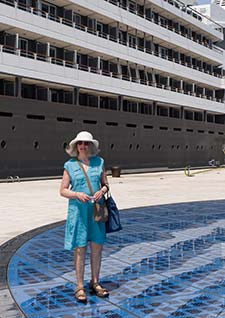 In the meantime, Cheryl was posing for an obligatory souvenir snapshot on the "Greeting to the Sun," reducing the solar cells' intake by a few milliwatts as she stood on the blue grid.

---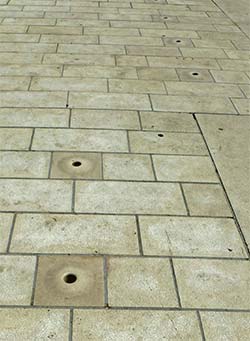 Nearby, holes in the pavement emitted musical notes from Zadar's Morske orgulje or Sea Organ, which--like the Greeting to the Sun--was designed by the architect Nikola Bašić as part of a waterfront redevelopment that opened to the public in 2005.
---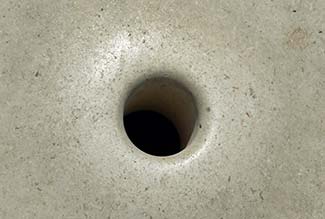 The Sea Organ, which was designed by the architect Nikola Bašić, has 35 polyethylene organ pipes that are sounded as waves and wind force air through a network of tubing. The sound has a vaguely science-fiction quality, but it's pleasant to the ear--although may need to listen for it when the sea is smooth and there's only a slight breeze.
---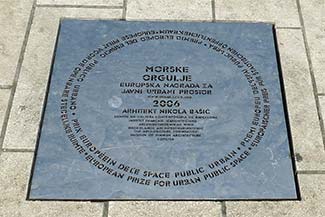 A plaque on the waterfront honors the Sea Organ, its creator, and the European Prize for Urban Public Space that the Morske orgulje received in 2006.
---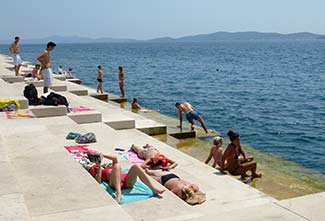 But there's more to Zadar's waterfront than a pier, a solar light show, and a sea organ: The pedestrian promenade has a series of broad steps where people can sunbathe, wade, swim, or dive into the amazingly clear water.
---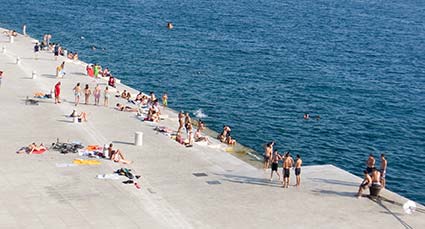 It's unusual to visit a port where bathers are able to swim right next to a ship. (Above, you can see one of L'Austral's hawsers in the lower right corner of the frame.)
---
---
---
---
---