L'Austral Cruise Photos
From: L'Austral cruise review
Day 2: Zadar, Croatia (4)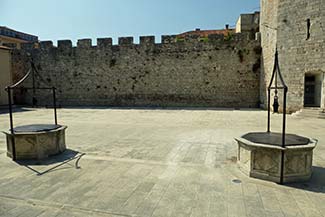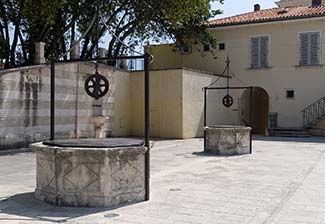 After walking the length of the Old Town, we found ourselves just outside the old City Walls, facing the Trg 5 bunara or--to use the more easily-pronounced English designation--the Square of the Five Wells.
The wellheads were atop a vast underground cistern in the 16th Century to provide water to Zadar's inhabitants during Turkish sieges. Today, they're purely decorative.
---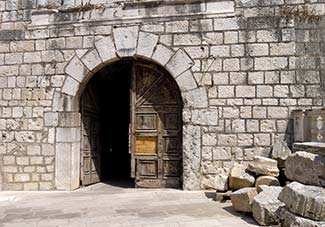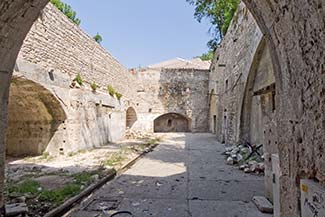 The Venetians tried to occupy Zadar, with varying degrees of success, from from 1096 to 1396. In 1409, they simply bought the city from King Ladislav of Naples and stayed in Zadar for nearly 400 years.
During the centuries when Zadar was frequently under attack by would-be conquerors, fortifications were built in and around the city center, augmenting existing walls that dated back to Roman times. Today, a well-worn doorway opens into a medieval arsenal and warehouse.
---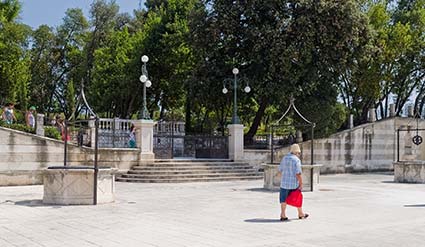 From the Square of the Five Wells, we took a stairway into a large public park that was built on the site of the old defensive fortress.
---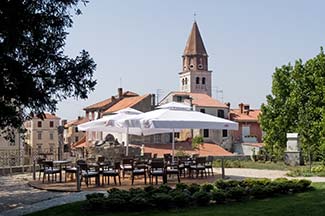 The park and its café offered pleasant views of the Old Town.

---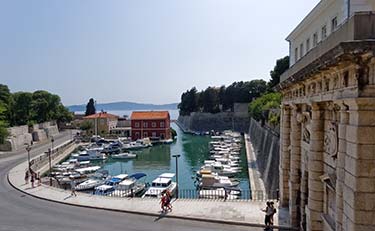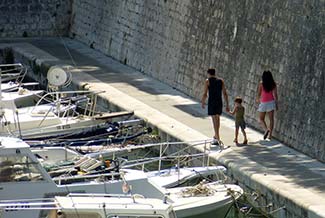 Nearby, we could see Foša (the old harbor of Zadar, now a marina) and the Land Gate, which was built by the Venetians in 1543.
---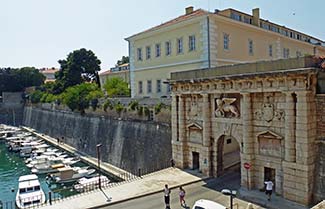 The Land Gate is the largest of several gates--some medieval, the newest from 1930--that pierce the city's ancient walls.
---
Leaving the park via a staircase near the café, we took care not to trip on the water channel that ran across the top of the steps. (Croatian building codes apparently focus more on drainage than on pedestrian safety.)

---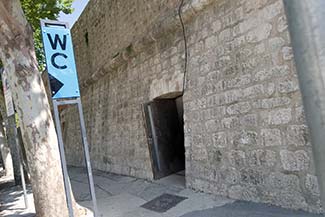 At the bottom of steps, we turned right and found one of Zadar's pleasant amenities for locals and visitors: a free public lavatory. (The Zadar tourist map shows four public WCs in the city center.)
---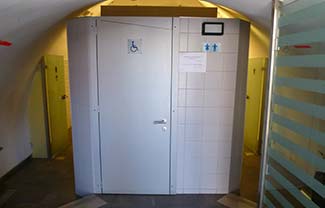 The toilets were clean and modern. There was even a unisex cubicle for wheelchair users.
---
---
---
---
---