Costa Magica Cruise Photos
From: Costa Magica Cruise Review
At sea (2)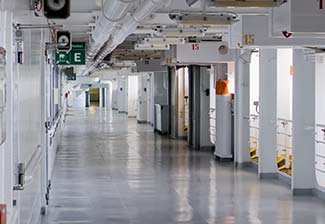 Up on Deck 4, we saw the muster stations for the lifeboats. (Later, a boat drill required us to report to our assigned muster station.)
---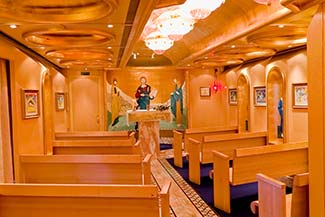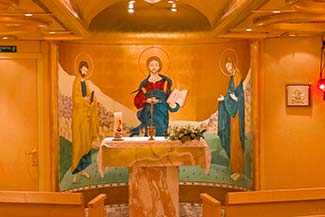 Inside, passengers could pray for a safe cruise in the Roman Catholic chapel, where mass is celebrated daily.
---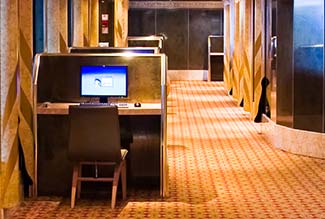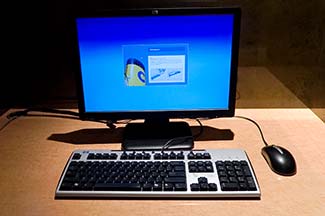 The Internet point was located in a hallway on Deck 4, near the muster stations and the chapel. It offered us the choice of using the ship's PCs or our own laptop. Being thrifty, we took a break from checking e-mail during the cruise.
---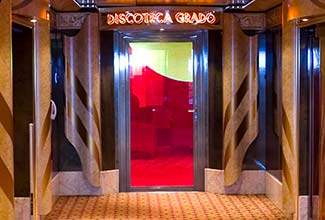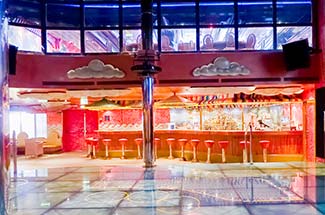 The Discoteca Grado was also on Deck 4. We paid a quick visit during the daytime, when the disco was as quiet as the chapel.
---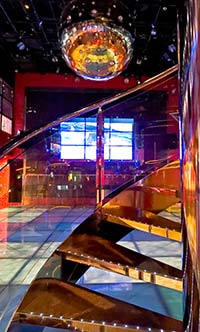 A spiral staircase led to the upper level of the disco, which looks livelier in this Costa publicity photo than it did when we made the climb: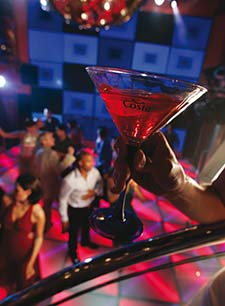 ---
---
---
---
Bottom photo copyright © Costa Cruises.