Costa Magica Cruise Photos
From: Costa Magica Cruise Review
At sea (3)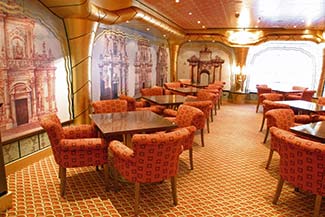 Deck 5 had a card room, which was empty during the daytime.
---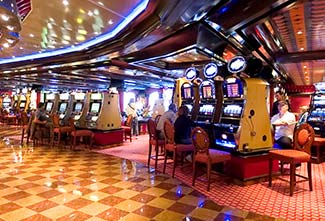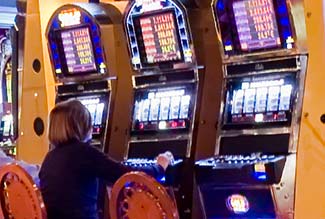 In contrast, the Sicilia Casino was always busy when it was open. (By law, it could operate only when the ship was at sea.) In addition to the usual slots and table games, the casino offered "scratch and win" cards and--on most days--a Torneo di Texas Holdem. The casino staff also ran daily bingo games in the Grand Bar Salento on Deck 5.
---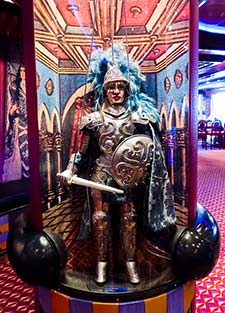 While wandering around Deck 5, we found this marionette sculpture near the casino. It was one of many works of art with Costa Magica's "magic" theme.
---
---
---
---