Costa Magica Cruise Photos
From: Costa Magica Cruise Review
At sea (6)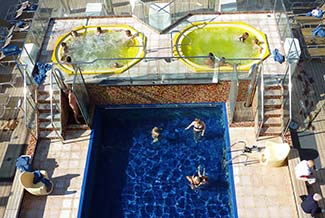 On Deck 9 ("Giotto"), Costa Magica has two Lido areas with pools and hot tubs. One Lido is open to passengers of all ages, while the other is reserved for adults.
---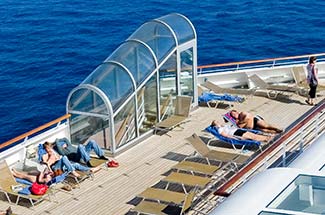 One flight up, on Deck 10, a glass-protected staircase from the Positano Lido opens onto a sunbathing area by the ship's stern.
---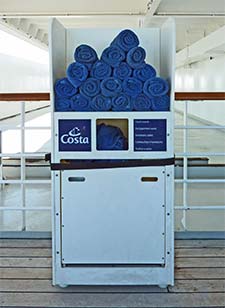 Towel cabinets are located wherever they're likely to be useful--not just by the pools, but also next to the jogging track and in other locations where passengers sunbathe or exercise.
---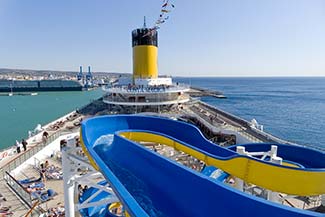 The most distinctive feature of Costa Magica's upper decks is the water slide, which is enjoyed by children and adults.
---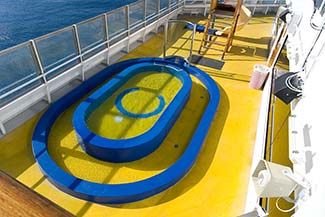 Toddlers can splash around in the Squok Club wading pool on Deck 12.
---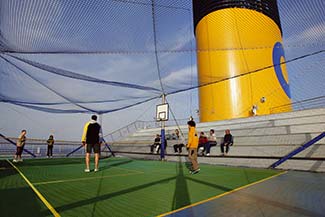 The Sports Court is equipped for volleyball and basketball (Kids or families can also practice their soccer moves on the court.)
The Sports Court is open during daylight hours, with staff on duty in the late morning and afternoon.
---
---
---
---