Costa Magica Cruise Photos
From: Costa Magica Cruise Review
Departure from Rome (2)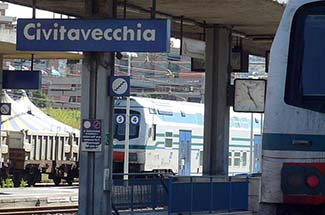 It was easy to know when to get off the train from Rome: Civitavecchia's railroad station was at the end of the line.
---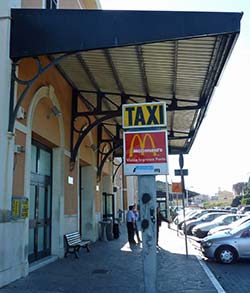 From the station entrance (shown above), we turned right and walked downhill toward the port. The walk took no longer than 10 minutes--possibly less.
---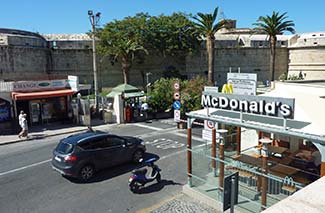 From a previous trip, we knew that the port entrance was at the end of Civitavecchia's waterfront promenade, between the Michaelangelo Fortress and the local McDonald's.
---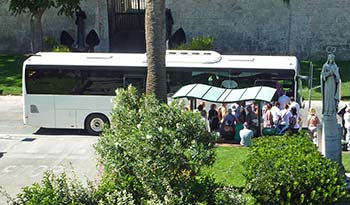 Shuttle buses for a number of ships stopped by the tourist kiosk at the port entrance. When Costa Magica's free shuttle bus arrived, we stored our bags in the luggage compartment and boarded the coach.
---
---
---
---