Costa Magica Cruise Photos
From: Costa Magica Cruise Review
Departure from Rome (3)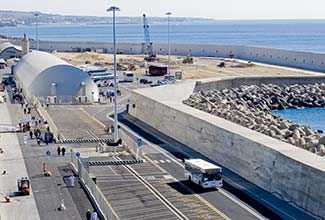 The bus delivered us to one of the temporary-looking cruise terminals along the breakwater in Civitavecchia's harbor. Costa was using the terminal to embark passengers on two ships: Costa Magica and Costa Deliziosa.
---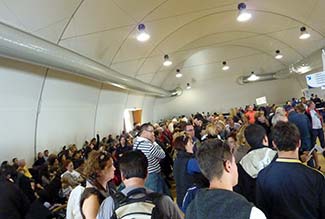 The scene inside the cruise terminal may look chaotic in this photo, but embarkation was well-organized: Our luggage was taken from us, we were directed to the line for Costa Magica, and we were given a boarding-group number. The whole process, from arrival to boarding the ship, took no more than 15 or 20 minutes.
---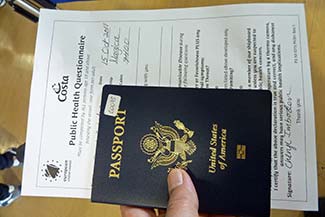 We'd already completed an online check-in form at home, so the only document we needed to fill out was a "Public Health Questionnaire." (If we'd had a cold or the flu, we probably would have been allowed to board, but the medical staff would have been informed of our condition.)
---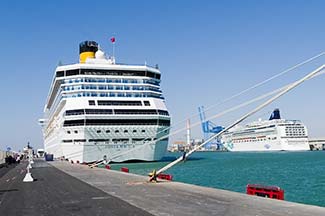 After getting the OK to board, we went through security and walked along the pier to Costa Magica.
---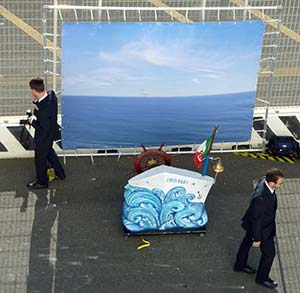 On our way to Costa Magica, we passed the ship's photographers, who were snapping passengers as they embarked. (We declined the opportunity to pose, since we usually cringe when a camera is pointed in our direction.)
---
---
---
---