Costa Magica Cruise Photos
From: Costa Magica Cruise Review
Departure from Rome (4)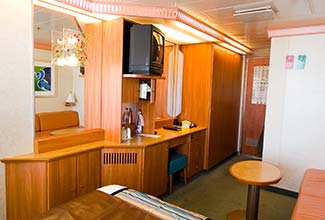 Once we were on board, we headed to Cabin 7400 on Deck 7, a.k.a. the "Perugino" deck. The cabin was a typical Veranda Stateroom with a bed, a sofa, a small table, and plenty of storage space.
(The TV set in the picture should have been replaced by a flat-screen HDTV model by the time you read this.)
---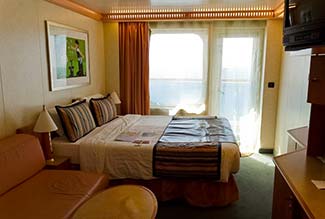 This view shows the bed with a plastic protector to keep the bedclothes from getting dirty during unpacking. (During dinner on our first evening aboard, the cabin steward stowed the plastic sheet, which we didn't see again during the cruise.)
Our personalized cruise cards--which doubled as cabin keys--were on the bed, along with a daily program, a deck plan, and a card with our table assignment in the dining room.
---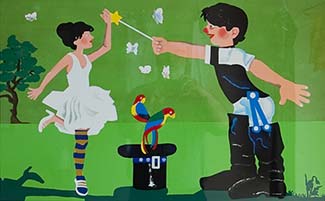 The pictures on the bulkheads featured a "magic" theme, in keeping with Costa Magica's name.
---
---
---
---