Costa Magica Cruise Photos
From: Costa Magica Cruise Review
Departure from Rome (6)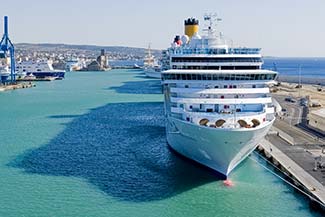 After lunch, we went out on deck to enjoy the views. Costa Deliziosa was moored right behind our ship inside Civitavecchia's breakwater. (The ship is slightly newer and larger than Costa Magica, with a capacity of 2,828 passengers.)
---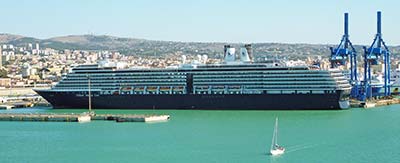 Holland America Line's Noordam was at another quay. The ship belongs to HAL's Vista class and has been cruising from Civitavecchia each summer since joining the Holland America fleet in 2006.
---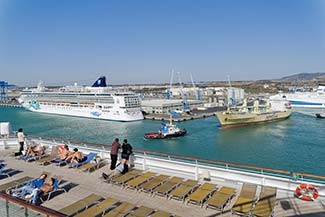 Across a row of deck chairs, NCL's Norwegian Jade was sitting at the pier while a tugboat led a small freighter out of the harbor.
---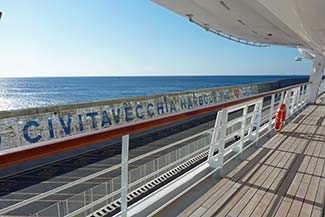 In the other direction, a sign on the breakwater announced "Civitavecchia: Harbour of Rome."
---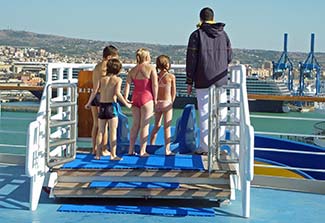 The water slide on Deck 10 was open, and children waited to take the plunge into the pool below. (The young man on the right is a Club Squok counselor who was on hand to enforce safety.)
---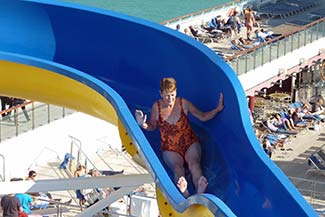 Children weren't the only passengers using the water slide. This lady threw caution to the winds and let gravity take its course.
---
---
---
---