Costa Magica Cruise Photos
From: Costa Magica Cruise Review
Marseille (2)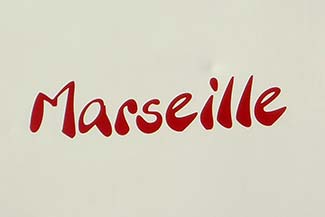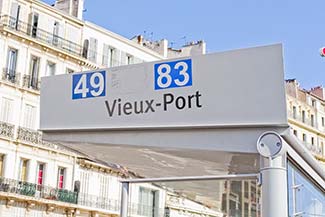 The Costa shuttle bus dropped us off next to a public bus stop in the Vieux Port or Old Port, the heart of Marseille's tourist district. (Downtown Marseille was just beyond the harbor.)
---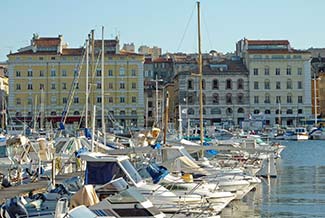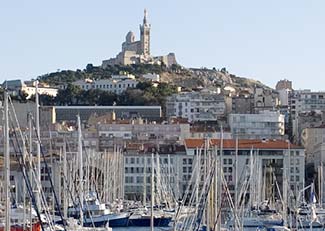 The Vieux Port waterfront is arranged in a "U" around a large sheltered boat basin.
Beyond the harbor, on top of the city's tallest hill, we could see the 19th Century basilica of Notre-Dame de la Garde. The ornately-decorated church, which honors the Virgin Mary, is a major tourist attraction and pilgrimage site.
---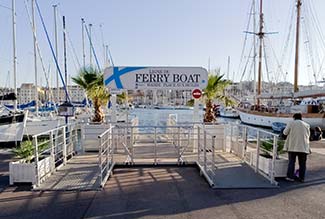 We didn't bother to ride the solar-powered Ferry Boat from the Mairie or City Hall to the Place aux Huiles. However, many tourists do--which shouldn't be surprising, since the municipally-supported ferry is free.
---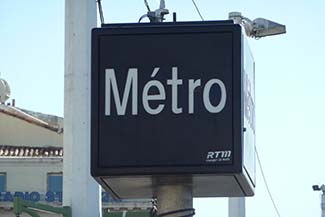 A station of the Marseille Metro was immediately next to the Vieux-Port, but our time in Marseille was too brief to justify an excursion. Instead of catching a train, we crossed the street and walked into the main business district.
---
---
---
---