Costa Magica Cruise Photos
From: Costa Magica Cruise Review
Marseille (3)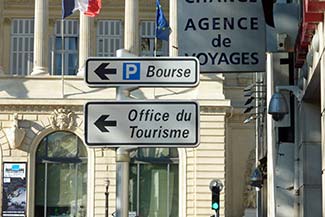 The Marseille Tourist Office was just to the north of the Vieux Port, between the old harbor and the Place du General de Gaulle.
---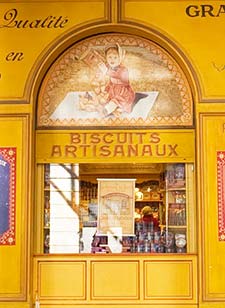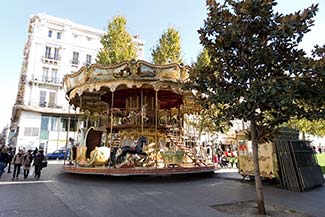 Since we had only a few hours in Marseille, we headed into the main business district, passing a vintage storefront and a carousel on our way.
---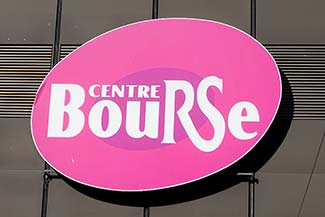 A modern shopping mall, the Centre Bourse, was just beyond the harbor. A Galeries Lafayette department store was the mall's anchor tenant.
---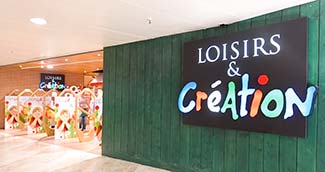 For Cheryl, the mall's high point was Loisirs & Creation, a crafts shop with a huge selection of rubber stamps, art materials, papers, home-decorating products, sewing and jewelry-making supplies, and other items. (Loisirs & Création is a French chain with more than a dozen stores in Paris, the Paris region, and Provence.)
---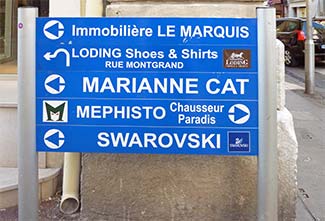 After enriching the local retail economy at Loisirs & Creation, we explored the rest of Marseille's lively (and seemingly prosperous) downtown shopping district.
---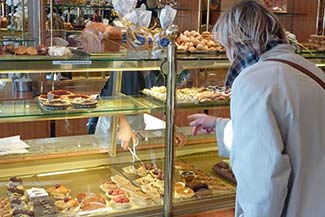 We couldn't visit France without joining the line at a local bakery.
---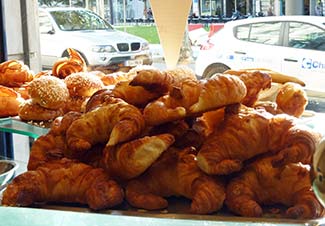 The croissants au beurre weren't up the standards of our favorite Paris bakery, but they were better than the croissants on the ship.
---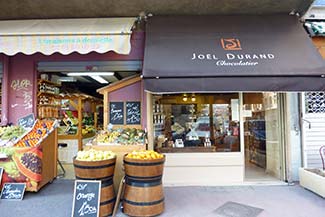 Having satisfied our caloric quota with croissants, we walked past this produce shop and chocolatier without stopping.
---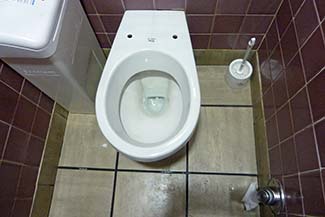 We did stop at the two-story McDonald's in downtown Marseille--not to eat, but to document the clean (though seatless) WCs.
---
---
---
---