Costa Magica Cruise Photos
From: Costa Magica Cruise Review
Marseille (4)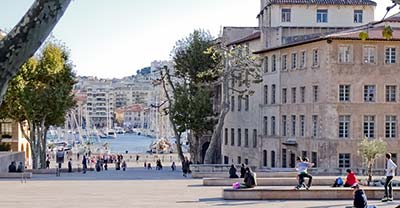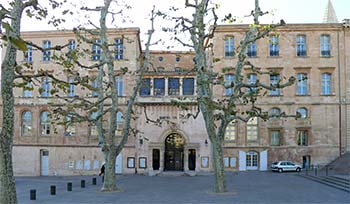 From the city center, we walked back toward the Old Port and the Hôtel de Ville (shown above) or City Hall.
---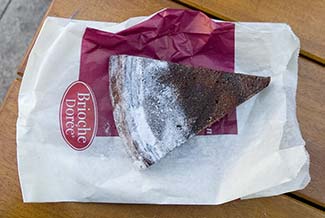 The small square in front of the Hôtel de Ville, which appeared to be frequented mostly by skateboarders, was the perfect place to share a molleux au chocolat from a popular French bakery chain, La Brioche Dorée.
---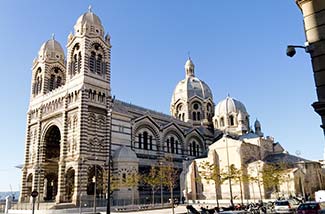 After wandering through a warren of narrow streets behind the Vieux Port, we found ourselves at Marseille's Cathédrale Sainte Marie Majeure, which was built on the site of several earlier churches that dated back to the 3rd Century. The current structure was built between 1852 and 1893.
---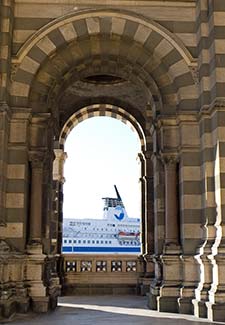 From the cathedral's porch, we could see the Méditerranée, a ferry of SNCM (Société Nationale Maritime Corse Méditerranée). SNCM runs car-passenger ferries between mainland France and ports in Corsica, Sardinia, Italy, and North Africa.
---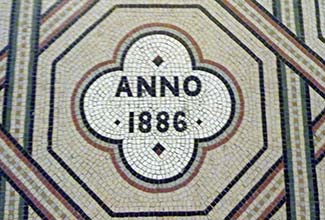 A mosaic floor commemorated an important year in the basilica's history.
---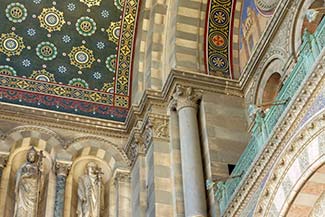 Marseille's cathedral may lack the architectural grace of cathedrals like Rouen and Notre-Dame de Paris, but its decorative details are appealing.
---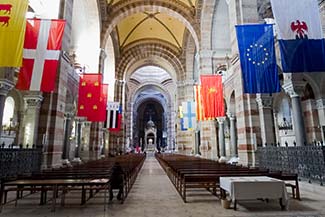 We thought the colorful flags were a nice touch: They relieved the heaviness of the 19th Century nave.
---
---
---
---