Costa Magica Cruise Photos
From: Costa Magica Cruise Review
Naples (5)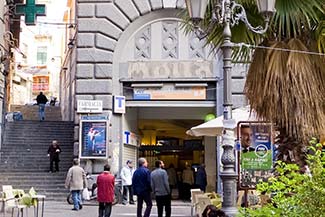 We wanted to visit the Castel Sant'Elmo on top of the hill overlooking the bay, so we walked to the Augusteo station of the Funicolare Centrale near the Galeria Umberto I.
The central line,which opened in 1928, is one of four funicular lines or cable railways in Naples. Like the other three, it serves neighborhoods on hills that are too steep for conventional transportation. The Funicolare Centrale has two counterbalanced trains, each with a capacity of 450 passengers, and it carries 28,000 riders on a typical workday.
---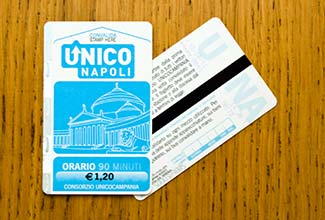 Inside the station entrance, we bought tickets from a multilingual vending machine. Each ticket cost € 1,20 and was valid for 90 minutes of travel in one direction by funicular, metro, local commuter train, and/or bus.
---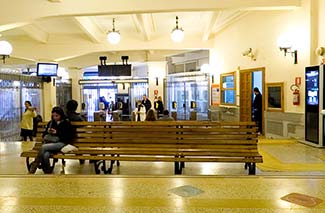 We validated our tickets in the turnstiles and looked around the Augusteo Station's well-maintained waiting room, which hadn't changed much in appearance over the years.
---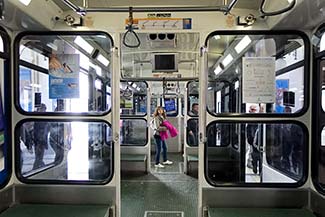 A train arrived within a few minutes. The train's interior was roomy, modern, and clean. It was also uncrowded, since many (if not most) Neapolitans were home enjoying Sunday dinner when we rode the train.
---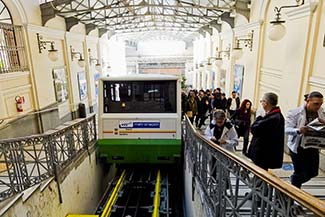 In about five minutes, we reached the Funicolare Centrale's upper station at the Piazza Fuga. In this photo, you can see that the station platform is a series of wide steps along the inclined funicular track. (The train itself is made up of staggered passenger compartments to match the tilt of the line, which has an average incline of 13 percent.)
---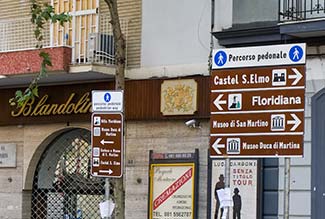 Outside the station, signs pointed to the Castel Sant'Elmo and other nearby attractions. The Vomero district was noticeably upscale, with plenty of attractive shops and restaurants, a large modern supermarket, and several hotels.
---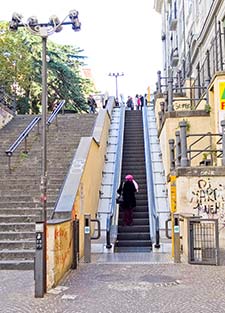 Outdoor ecalators led to the surrounding neighborhood streets and Metro stations. Although we had two maps, we didn't need them: "Castel Sant'Elmo" street signs were plentiful, so we just took the escalator and followed the signs to our destination.
---
---
---
---