Costa Magica Cruise Photos
From: Costa Magica Cruise Review
Naples (6)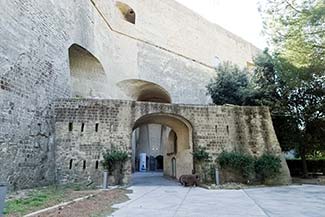 The Castel Sant'Elmo was a 10- or 15-minute walk from the Funicolare Centrale's Piazza Fuga station.
---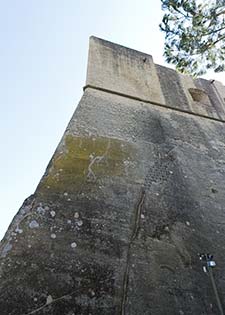 The massive fortress was begun in 1329 A.D. and completed in 1343. It was intended to protect Naples from invasions by sea, and it has withstood repeated attacks and sieges over the centuries.
(According to the Bonechi Gold Guide, the German Army had planned to blow up the castle when retreating from the city during World War II, changing their minds only at the last minute.)
---
We bought a ticket in the booth outside the castle and crossed the road to the elevator, which was at the end of a short tunnel within the walls.
---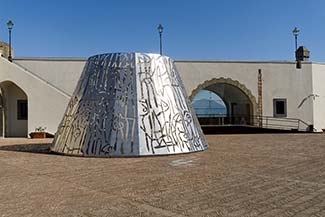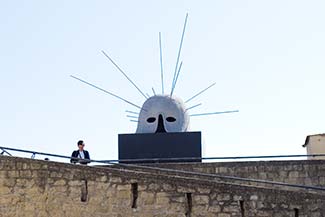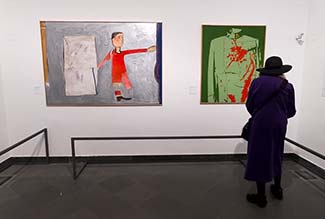 When we left the elevator, we found a wide paved area with scultures and a modern-art museum titled "Novecento a Napoli (1910-1980)."
---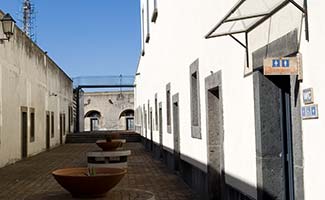 Clean toilets were a modern addition to the ancient defensive fortress.
---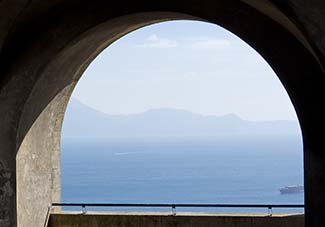 Although we spent about half an hour in the art museum and made use of the lavatories, we'd come to the Castel Sant'Elmo for views of Naples, Mt. Vesuvius, and Capri--and there were plenty of views to enjoy.
---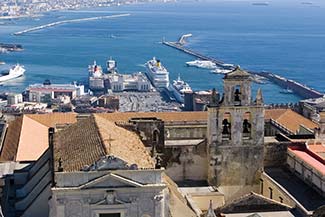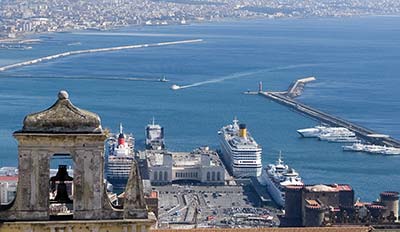 In these photos, you can see the Stazione Marittima in central Naples, with Cunard's Queen Victoria on the left and our ship, Costa Magica, on the right.
The bell tower or campanile in the foreground belongs to the Church of Sant'Elmo, which dates to the 16th Century.
---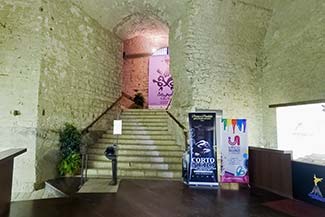 When we'd had our fill of the views and high winds on top of the castle, we took the elevator back down and checked out the ground level, where we found the headquarters and auditorium of the Napoli Film Festival within the castle's walls.
---
---
---
---