Costa Magica Cruise Photos
From: Costa Magica Cruise Review
Naples (7)
After touring Castel Sant'Elmo, we returned to the neighborhood streets, where we saw a number of cars with Blindosterz antitheft locks on their steering wheels. The clamshell devices were an obvious deterrent to thieves (although, if we had one, we'd be sure to stow it in the trunk while driving, since no driver wants to be hit by a steel flying saucer after a sudden stop).
---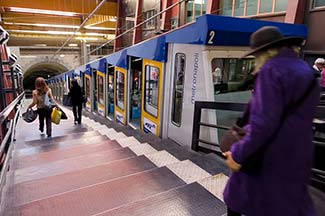 Deterred from stealing a car, we found our way to the Morghen station of the Funicolare di Montesanto, the oldest of the city's funicular lines.
The Montesanto line entered service in 1891. In 2005, it reopened after 20 years of renovation, with modern trains and a capacity of 6,000 passengers per hour in each direction.
---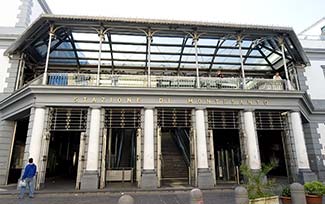 It took only four and a half minutes to get from the hilltop station of Morghen to the Montesanto station downtown. The latter station was modern, with a bright interior: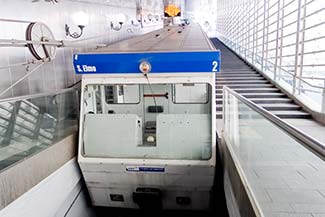 ---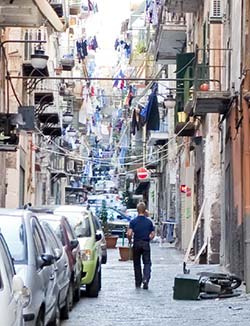 The area immediately below the Piazza Montesanto had a definite "Old Naples" feel, with narrow streets and laundry hanging from clotheslines overhead.
---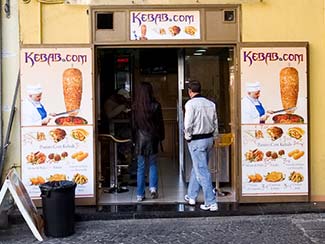 Still, the area wasn't without its 21st Century touches, such as the "Kebab.com" domain name on a local döner kebabi shop.
---
As we left the neighborhood for the commercial district, we ran across a McDonald's (one of more than half a dozen in the city where Pizza Margherita was invented).
---
---
---
---