Costa Magica Cruise Photos
From: Costa Magica Cruise Review
Naples (9)
Soon, we were back on board Costa Magica and waiting for the ship to leave Naples.
In this picture--which was taken from a railing on an upper deck--you can see the roof of the Stazione Marittima with the bow of Cunard's Queen Victoria and a Medmar ferry to Ischia beyond.
---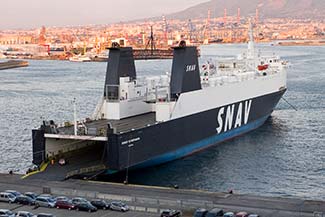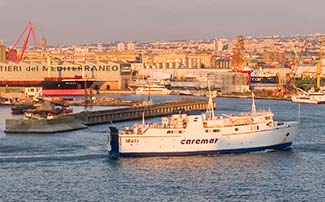 Nearby, a long-distance SNAV car ferry prepared to load vehicles, and a Caremar ferry to one of the islands in the Bay of Naples was leaving the harbor.
---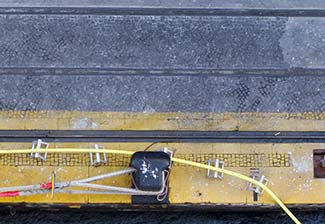 It was almost time for the crew to retract the lines that tied Costa Magica to the Molo Angioino.
---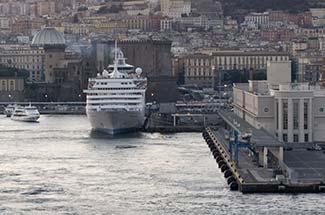 Soon, Costa Magica was underway and leaving the Stazione Marittima behind. (The ship in the photo is the Thomson Destiny, which began life in 1982 as Royal Caribbean's Song of America.)
---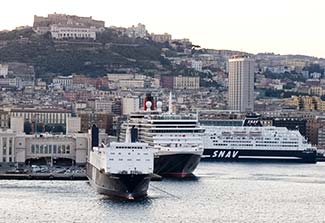 In this picture of the cruise terminal and the hill behind downtown Naples, Cunard's Queen Victoria (center) is flanked by two SNAV ferries.
---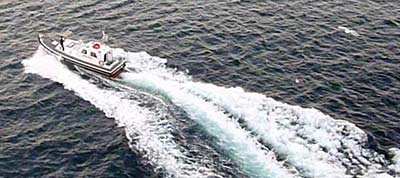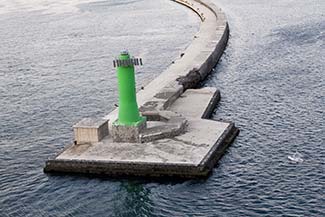 Within minutes, the pilot boat collected the pilota, and Costa Magica passed the harbor breakwater.
---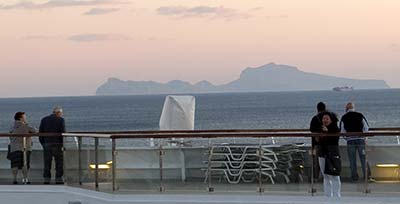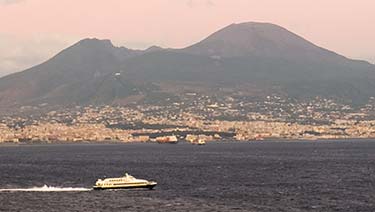 A handful of passengers stayed by the railings, enjoying the views of Capri, a passing hydrofoil, and Mount Vesuvius.
Costa Magica was now cruising toward Mallorca, Spain, which was slightly more than two nights and 36 hours from Naples by sea.
---
---
---
---