Costa Magica Cruise Photos
From: Costa Magica Cruise Review
Palma de Mallorca (5)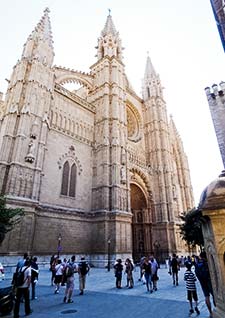 The most important tourist attraction in central Palma (and the most difficult to photograph on a sunny day) is the Catedral de Mallorca, also known as "La Catedral de Santa Maria de Palma," "La Seu" in Mallorquín dialect, or--in English--Palma Cathedral.
---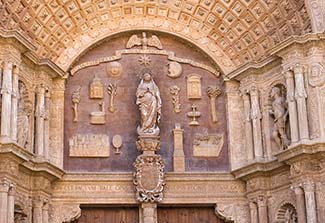 The Catalan Gothic cathedral was begun in 1229 and took nearly four centuries to build. It looms over the former Royal Palace of Almudaina (see next page), and--like the palace--it overlooks Palma's harbor.
---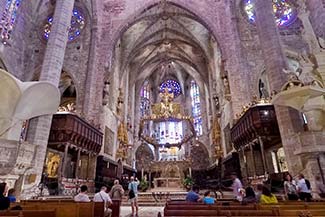 The Cathedral's interior has a remarkably light and airy feeling, thanks to its tall columns, vaulted ceilings, and many tall windows (which benefit from the cathedral's southern exposure and bright Mediterranean sunlight).
Unlike many cathedrals, La Seu charges an admission fee, but the ticket price (€ 4 for adults at the time of our visit) isn't unreasonable. The cost of a ticket includes admission to a small museum and the cathedral cloister.
---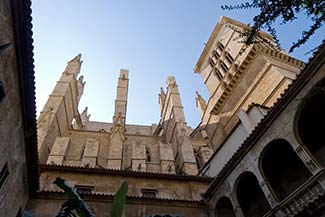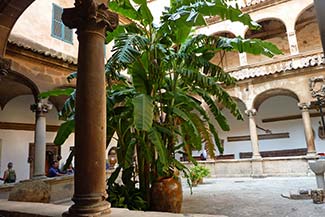 The cloister is a small colonnaded courtyard with public toilets at one end.
Bananas grow in the cloister. (This picture was taken in late October, when fruit was still being produced in the mild Balearic climate.)
---
---
---
---