Costa Magica Cruise Photos
From: Costa Magica Cruise Review
Palma de Mallorca (6)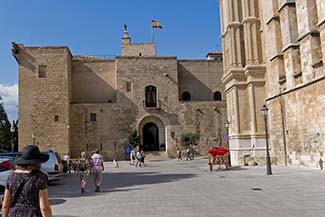 As we left Palma Cathedral and headed toward the waterfront, we saw the Palacio Real de La Almudaina (a.k.a. Palau Reial or Almudaina Palace) to our right.
The palau (to use its Catalan name) is the official summer residence of the Spanish royal family, although the current king--Juan Carlos I--seldom comes to stay. In earlier times, the palace was the home of Moorish governors, the kings of Mallorca, and other rulers.
The fortress-like palace was begun in 1281 toward the end of the Islamic occupation of Mallorca, which lasted from the 10th to the 13th Centuries. Its foundations date back to Roman times.
---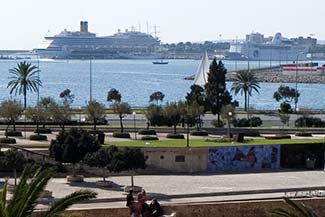 From the terrace between the cathedral and the palace, we saw Costa Magica in the distance.
---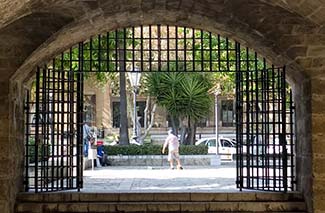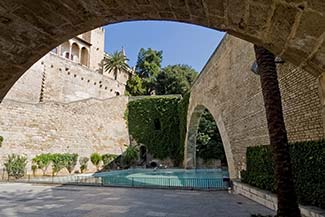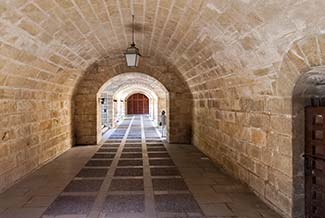 Around the corner, we found the main entrance to Almudaina Palace, with a tunnel-like corridor running through the walls.
---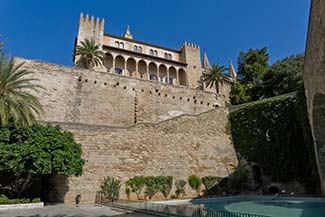 In this view of the palace courtyard, you can see the Moorish design motif and the penthouse that King Carlos I of Spain added in the early 1500s.
---
---
---
---