Costa Magica Cruise Photos
From: Costa Magica Cruise Review
Savona (5)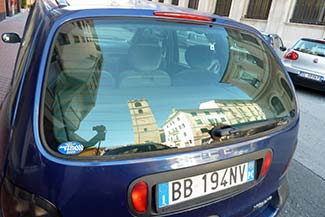 After spending an hour or so in the Fortezza del Priamar, we returned to downtown Savona and took some random photos. Here's a picture of the Savona Cathedral's campanile or bell tower reflected in a car window.
---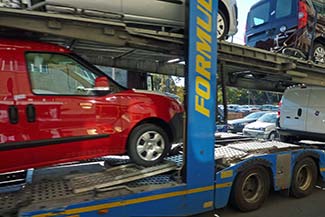 We'd seen car-carrier trucks near the harbor at every port on our cruise. Savona was no exception.
---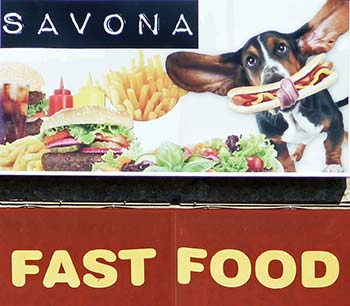 We weren't in the mood for a snack, but if we had been, this dog-friendly sign for a fast-food shop might have tempted us inside.
---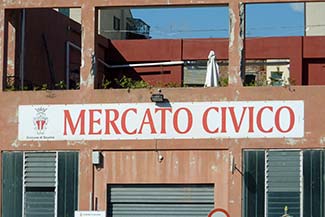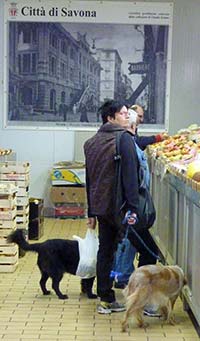 Nearby, two real dogs were shopping with their human companions on Savona's public market.
---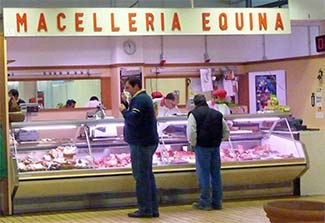 A macelleria equina, or horse-butcher's stall, in the Mercato Civico was catering to the Italian taste for horsemeat.
According to an article in The Telegraph, Italy consumes 48,000 metric tons of horsemeat annually, and some 213,000 horses are slaughtered in Italy every year. This will change if recent government proposals to ban horsemeat are successful.
---
---
---
---