Costa Magica Cruise Photos
From: Costa Magica Cruise Review
Valencia (9)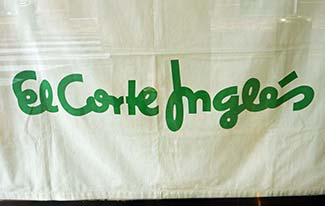 Having exhausted our time--and ourselves--in Valencia, we stopped at El Corté Ingles to use the facilities on our way to the meeting point for the Costa shuttle bus. (In a city where public lavatories can be hard to find, El Corté Ingles is useful for more than shopping.)
---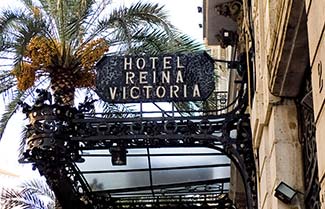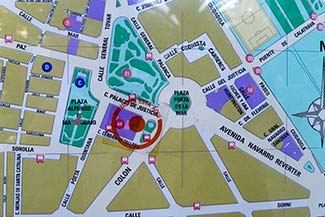 The Costa shuttle bus departed from the Hotel Reina Victoria, around the corner from the Plaça Porta de la Mar.
---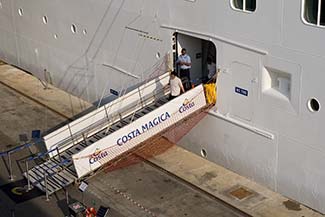 In about 20 minutes, we were back at the Valencia cruise terminal and boarding Costa Magica.
---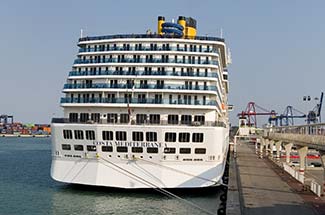 Before leaving port, we snapped this photo of Costa Mediterranea, which had been shadowing our ship for much of the cruise.
---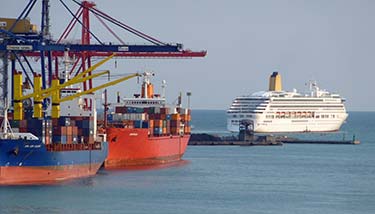 The P&O cruise ship Aurora preceded us out of the harbor.

---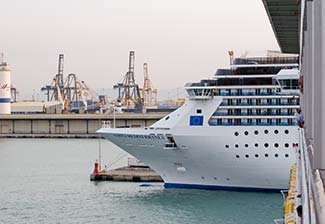 As Costa Magica pulled away from the pier, we got another view of Costa Mediterranea from our cabin's balcony.
In the background, you can see cranes and cargo-handling systems. Valencia's cruise terminal is in an industrial harbor, with containerships and freight terminals on both sides of the cruise basin.

---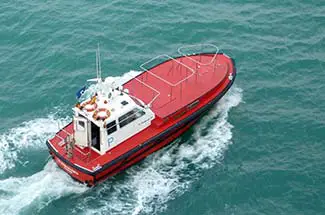 As soon as Costa Magica passed the breakwater, the pilot left the ship and we were in the open sea, headed for Marseille.
---
---
---
---