Emerald Star Cruise Photos
From: Emerald Waterways cruise review: Nuremberg-Trier
Day 1: Departure (2)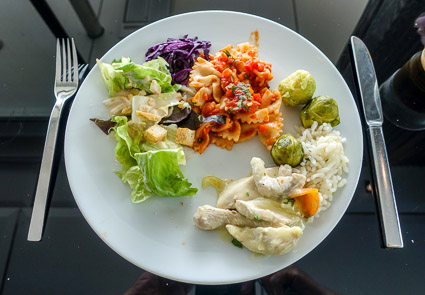 After unpacking, we went up to the Horizon Lounge for a buffet lunch.
---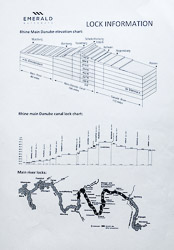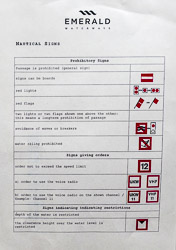 We stopped off at the cruise director's desk and picked up assorted information sheets, such as a guide to the itinerary's locks and a glossary of signs used on European inland waterways. (There was even a sheet with descriptions of German beers.)
---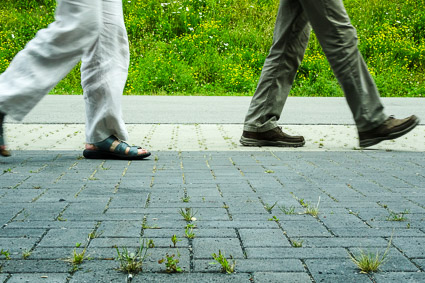 No events were scheduled until the welcome briefing and safety drill at 6:15 p.m., so we went ashore for a walk.
---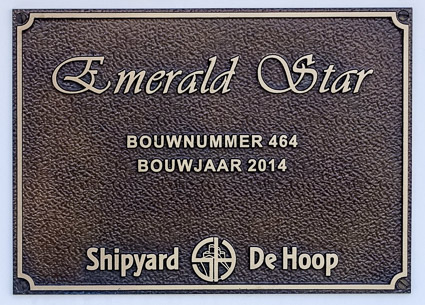 As we left the ship, we noticed a plaque on the hull of Emerald Star, which was built in 2014 at the Shipyard De Hoop in Lobith, Netherlands.
---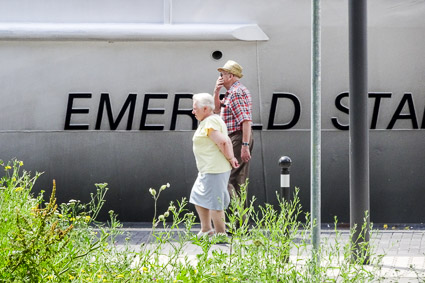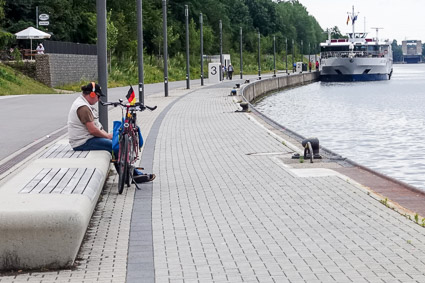 The promenade alongside Emerald Star attracted a sparse but steady stream of pedestrians and bicyclists.
---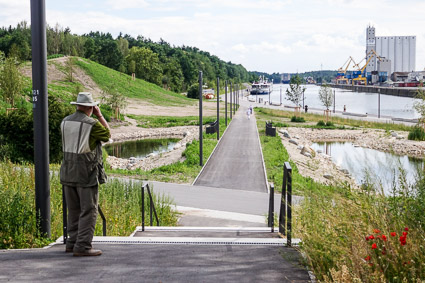 In this photo, Emerald Star is moored behind a German river vessel. Bellejour, in Nuremberg's cruise port along the Main-Danube Canal. (Our berth was No. 1; the port has 10 numbered berths in all. See our Nuremberg Cruise Port guide for more information, including transportation advice.)
---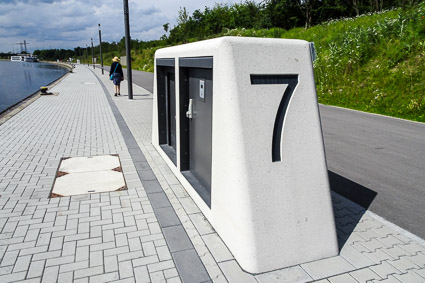 We discovered that each of the 10 berth markers has water hook-ups for river vessels.
---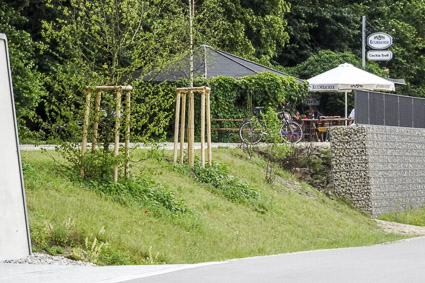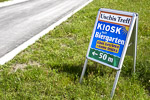 Another port amenity is Uschis Treff, a snack bar and beer garden above the waterfront path.
We resisted the temptation to visit Uschis, since we knew we'd be getting plenty of food and drink on board Emerald Star.
---

Cheryl posed for this panorama with Emerald Star after we'd spent an hour or so walking along the Main-Canal and taking photos for our Nuremberg Cruise Port guide. (Click here and maximize your browser window for a larger image.)
---
---
---
---